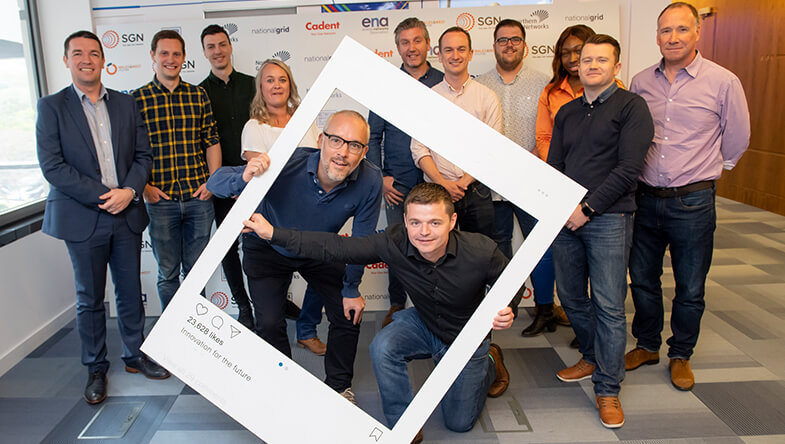 Workplace Innovation Webinar: Valuing Young People in the Workplace
21st September 2021 @ 1:30 pm

-

3:30 pm

BST
Workplace Innovation Webinar: Valuing Young People in the Workplace
How workplace innovation meets the aspirations of Gen Z
After registering for the event using the form below the event link will be sent to you in a confirmation email.
A conversation between experts, business leaders . . . & young people
People born since 1990 – 'Generation Z' – now make up around a third of Scotland's workforce and bring new skills, aspirations and challenges to the workplace.
This interactive panel discussion will hear from YouthLink Scotland and WiredMind plus Booth Welsh and other Scottish companies committed to realising the full potential of younger employees, identifying good practices in recruiting, engaging and developing the next generation workforce. Younger employees will also be represented, sharing their experiences of work in Scotland.
UPDATE:
Mike Stephenson, Head of Software Engineering at Leonardo in Edinburgh will share the company's great heritage in employing young people – an approach which focuses on discovering and building the individual strengths and potential of each person. Mike's colleague Jade Mason will share her own experiences at Leonardo.
Mike and Jade will join a great panel of experts and practitioners including Marion Beattie (Skills Development Scotland), Marielle Bruce (YouthLink Scotland), Signe Skov-Hansen (Wired Mind), Louise Stevenson (Booth Welsh) . . . and young people from Scottish businesses.
Join us for this FREE interactive webinar, gain insights into the experiences and aspirations of young employees in Scotland, and discover how you can enable younger employees to reach their full potential at work.
Join us for a thought-provoking and informative afternoon!
What does Generation Z look for in a job?


What new skills and potential do they bring to the workplace?


How can you realise the full potential of younger workers?

What's it about?
Scotland's Developing the Young Workforce strategy focuses on a key priority for the future of the country's economy and labour market. People born since 1990 now make up around a third of Scotland's workforce, and workplace innovation has an important role to play in ensuring that younger workers have every opportunity to reach their full potential at work.

There is a mountain of research and survey evidence about 'Generation Z' and younger millennials, and how their behaviours and aspirations differ from their predecessors. Younger people are characterised as digitally-literate multi-taskers who are comfortable with diversity – attributes sought after by employers – but also more susceptible to stress and mental illness.

In choosing employment, young workers place a premium on ethical and transparent leadership, diverse and inclusive workplaces, opportunities for interaction and collaboration, meaningful work to which they can fully commit themselves, and personal wellbeing. Helping younger people to reach their full potential at work will be enhanced by emotionally intelligent leadership, coaching behaviours, task variety and two-way inter-generational learning.

Through panel discussions, this webinar will explore the experiences of young people at work in Scotland, and identify international good practice in the workplace.
Who should participate?
Senior and emerging leaders, middle managers, members of change teams, employee representatives, and employees from all types of organisation all have an interest in understanding how to engage and support the next generation workforce.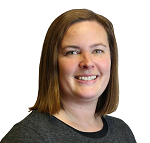 Marielle Bruce will discuss evidence from recent research into the impact of the COVID- 19 pandemic on young people and the labour market.
Marielle is Youth Work and Schools Manager at YouthLink Scotland, the national agency for youth work, and responsible for leading the Scottish Attainment Challenge Youth Work and Schools Programme. She previously developed and delivered Scotland's Activity Agreement youth employability programme.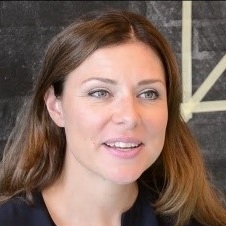 Founder of Danish thinktank WiredMind, lecturer at Copenhagen Business School, and instigator of multiple initiatives in innovation and digitalisation, Signe Skov-Hansen is at the forefront of international thinking about the future of work. Drawing on latest research as well as her widespread experience, Signe will bring fresh insights to the challenges and opportunities that Generation Z offers employers.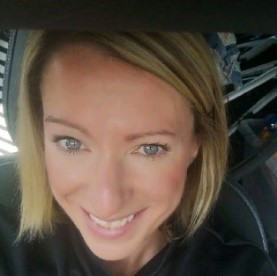 Louise Stevenson will discuss Booth Welsh's new framework for recruiting, developing and empowering younger staff, reflecting individual expectations and potential as well as expanding horizons through opportunities for job rotation and employee-driven innovation. As Senior HR/OD Specialist, Louise has also been developing a suite of opportunities to develop younger people's meta-skills such as emotional & digital intelligence, continuous improvement and effective networking.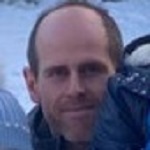 Mike Stephenson is the Head of Software Engineering (Edinburgh) for 200 talented and passionate engineers at Leonardo UK.  In addition to his technical interests, Mike is very interested in making the workplace better for its staff, creating a culture where its engineers can thrive, innovate and simply be happier at work.  Leonardo's Edinburgh site has a strong heritage in developing young people, employing more than 120 graduates over the last 3 years.  It also has a strong scheme for apprentices and a Gold Standard accreditation from IIP. Mike will be joined by Jade Mason, who graduated from Leonardo's apprenticeship scheme.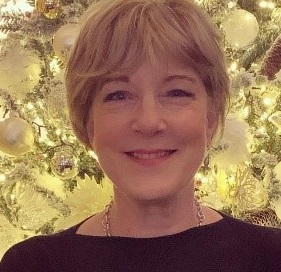 Marion Beattie leads a great group of people at Skills Development Scotland, working with businesses wanting to invest, grow and thrive in Scotland, providing skills education and training support at strategic and operational levels. Marion will share her insights and experience of good practice in employing and developing young people.
And our panel of young people will share their experiences too . . .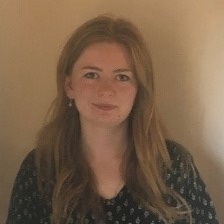 Millie Addison
Institute of Occupational Medicine (IOM)
Millie Addison joined IOM (the Institute of Occupational Medicine) in February 2021 as part of her Foundation Apprenticeship in Business Skills at Edinburgh College. In June, she started her Modern Apprenticeship in Business Administration and is working in IOM's Business Support team on administration and HR. Millie says that in her spare time she enjoys "skiing, hillwalking and spending time with family and friends."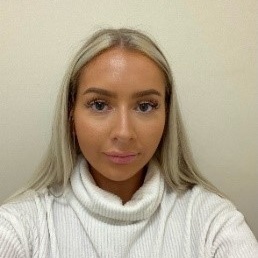 Chloe Bell has been with Bright Purple since September 2019 when she started a Modern Apprenticeship.  Chloe says: "Two years and a pandemic later I have finished my apprenticeship but am still learning lots every day. Right now I am working as a Resourcer and my goal is to move into a consulting role. Outside of work I enjoy similar things to most young people; seeing my friends, keeping active and buying things I don't actually need."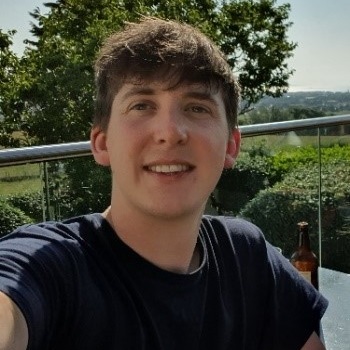 Matthew Montgomerie
Process/Control Systems Engineer, Booth Welsh
"I enjoy the wide variety of experience my job position brings and I also get fulfilment when engaging with wider company initiatives which seek to improve working practices and employee wellbeing. I'm currently participating in a Workplace innovation Programme as a change leader which helps me to implement effective and sustainable initiatives that improve workplace performance and improve working lives. I aspire to obtain a management position within the company and believe the Booth Welsh culture has helped me thrive as a young person coming into the professional world of work."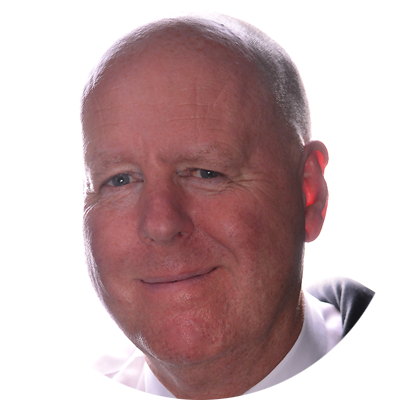 Dr Peter Totterdill is a Founding Director of Workplace Innovation Europe CLG, a not-for-profit organisation created to help public and private sector organisations achieve enhanced performance and better working lives. A leading European expert in workplace innovation, Peter's career has focused on building bridges between research and practice. He has led many successful innovation and change initiatives in both private and public sector organisations. Peter was previously a Research Professor at Nottingham Trent University, and has held Visiting Professorships at Kingston University London and Mykolas Romeris University Vilnius.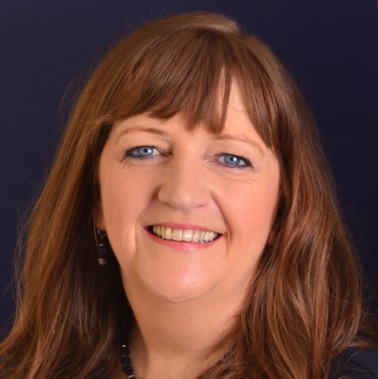 Rosemary Exton is a Founding Director of Workplace Innovation Europe CLG. Her experience of workplace innovation dates back to 2002, and builds on many years' experience as a clinician, manager and trade unionist in the UK's National Health Service where she instigated, drove and delivered many complex change and improvement initiatives. Rosemary has played key roles in several international research and development projects, whilst simultaneously delivering leadership development programmes and facilitating organisational change in diverse companies and public sector organisations across Europe.
Workplace innovation is about creating a culture where employees are fully engaged and supported to reach their full potential, creating a profitable, efficient and responsive business.
Scottish Enterprise provides the practical tools and support to ensure that your business is in good shape for the future. Click here for more information.
Sign up using the form below: