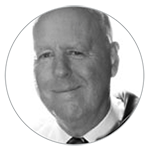 Dr Peter Totterdill is a Founding Director of Workplace Innovation Limited and Workplace Innovation Europe CLG. He is Visiting Professor at Kingston University London and Mykolas Romeris University Vilnius.
A co-originator of the workplace innovation concept in 2001, Peter's career focuses on building bridges between academic knowledge and practice. He has led successful leadership development, workplace innovation and change initiatives in a wide range of private and public sector organisations since 1992 and is highly experienced in formal presentations, interactive facilitation, action learning, mentoring and senior leadership coaching. His approach is 'hands on' while ensuring full client ownership of change. Peter is committed to evidence-based practice, drawing on international research and experience, though his approach remains very practically orientated and uncluttered by jargon or obscure academic concepts. He recently co-led the Workplace Innovation Engagement Programme and is leading Workplace Innovation Limited's relocation to Scotland.
Peter is a highly experienced communicator, speaking frequently at conferences and seminars to enterprises, trade unions, policy makers and researchers throughout Europe and beyond.
His Board-level experience includes seven years as a Non-Executive Director at Nottingham City Hospital NHS Trust. Peter was European Policy Director with Ecotec Research and Consulting and is a Trustee of three charities.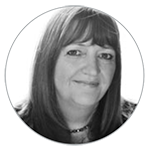 Rosemary Exton is a Founding Director of Workplace Innovation Limited and Workplace Innovation Europe CLG. Rosemary's experience builds on many years' experience in the NHS where she instigated, drove and delivered many complex change and improvement initiatives as a clinician, manager and trade unionist, often working in challenging circumstances.
As a Board member since 2004, she has played key roles in several international research and development projects, whilst simultaneously delivering leadership development programmes and facilitating organisational change in diverse companies and public sector organisations across Europe.
Rosemary is widely experienced in action learning, the facilitation of dialogue workshops, training for employee representatives, and one-to-one coaching and mentoring support for those leading workplace innovation. Recent work includes the design and implementation of high performance teams in private and public sector organisations, and co-leadership of the Workplace Innovation Engagement Programme.
She has particularly strong interests and expertise in co-created leadership, employee voice and employee-driven innovation.
Rosemary gained an MA in Management and Leadership from the University of Leeds in 2008. She has published articles on workplace innovation and entrepreneurial behaviour and is a regular speaker and facilitator at international conferences and workshops.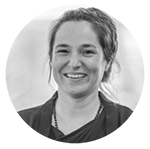 Natalie Wilkie is an organisational development consultant with particular experience in transformation, change, organisational cultures and innovation. Natalie also focuses on building the emotional intelligence of leaders and teams in ways that make an impact at a fundamental level on the performance and engagement of people throughout the business. She is a qualified, accredited psychotherapist.
Natalie recently worked at the Met Office as an internal consultant, leading the Innovation Culture Team and heading up organisational development for the organisation's Transformation and Efficiency project. Natalie has also developed and developed bespoke leadership and management programmes. She has worked with teams at all levels to provide clarity and focus to an organisation's strategic thinking, helping them to deliver remarkable results.
Natalie began her career working with blue-chip clients in marketing and advertising agencies in London. During that time, she was engaged in strategy and client services as a Senior Account Director and Head of Digital, working at the forefront of digital marketing and implementing new and untried technologies.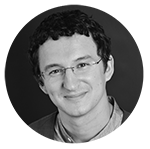 Eduard Iacob brings extensive media experience to the team. A multi-linguist with four languages at his disposal, Eduard has lived, studied and worked in the UK, USA and Finland, assimilating local cultures with apparent ease. He has a degree in European Studies & International Relations and an MA in Advertising.
His experience includes positions in a Romanian NGO's marketing department and in an advertising agency. He has also been Assistant Editor of an academic journal, and an online data researcher for an international news agency. In addition to his current position with Workplace Innovation Europe, Eduard is also Chief Creative Officer for Muzikit, a social enterprise inspired by 25 years of work with children and adults with special needs in Romania.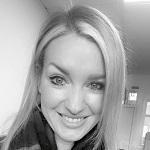 Rebecca Moore joined the Workplace Innovation team in Spring 2021 as the Marketing Manager. Marketing was Rebecca's calling, at the age of 12 she worked in a family members newsagents and loved talking about the items they sold and how to sell them (especially the sweets!), she later went on to do a degree in Marketing at the age of 18 and has worked in marketing since.
Rebecca has worked in varied industries, including but not exclusive to the automotive, nutraceutical and the fashion industry – working with SME's, FMCGs with a mix of D2C, B2C and B2B. Her area of expertise lies in marketing strategy, marketing management, digital marketing and business development. With a passion for driving creative ideas and engaging campaigns, Rebecca is welcome addition to the Workplace Innovation team.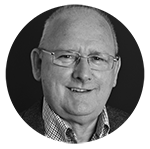 Harry Gilfillan has over 30 years' experience in enabling learning and development, notably in designing and delivering leadership programmes in diverse organisations. He has introduced innovative approaches to learning and development at workplace level, engaging leaders, managers and frontline employees alike in creating more productive and healthier ways of working.
Harry is a qualified Business Coach and is responsible for Workplace Innovation's ILM accredited courses in Leadership, Management, Coaching and Mentoring. Relevant recent projects include the design and delivery of several bespoke courses for clients including hospital trusts, local authorities, care homes and large and small companies in diverse sectors. Harry also took an active part in several of the WIEP Structured Learning Sessions, and provided coaching for participants on the ILM-accredited course offered as part of the programme.
Harry's early career was in training and consultancy with Thorn EMI and subsequently with Dale Carnegie. He then worked for 12 years within Nottinghamshire County Council's Economic Development Division, providing advice and consultancy support to small and medium sized businesses through a portfolio of highly innovative programmes. This work focused on developing empowering enterprise cultures throughout the workforce, enabling business owners to take a more strategic leadership role.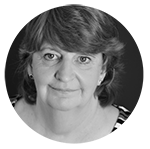 Sarah Bradley is an experienced and highly innovative IT project manager who has led the creation and development of our Fresh Thinking Labs and e-learning platforms from inception over the last four years.
Sarah formerly worked at HSBC for over 20 years as a Senior IT Programme Manager, leading the development and implementation of major customer and data intelligence systems for the bank before joining our team in 2012. She is a Chartered Engineer and holds a Master of Engineering degree from the University of Durham.
Meet some of our associates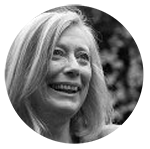 Lesley Cramman is a facilitator, enabler, consultant and coach who creates environments for learning, innovating and leading change. Her work specialises in creating dynamic learning experiences, focusing on developing leadership at all levels of organisations, whole systems change using participative processes and building the potential for self-organisation to support sustainable change.
Lesley is known internationally for her energising, effective and sensitive facilitation that leads to voices being heard, creativity unleashed and sustainable change happening. She loves facilitating large scale conversations through World Café and Open Space, sometimes involving hundreds of people, as well as working with small groups and individuals. Lesley also co-facilitated the WIEP Structured Learning Sessions and action learning sets.
She has more than 25 years' experience of supporting individuals and teams to learn through challenging times through individual and team coaching, action learning and other learning events. She is a qualified coach and a mentor to senior figures and to those starting out in their careers alike. Clients include BT, Birmingham Royal Ballet, Outward Housing and several SMEs.
Lesley holds an MA in Management Learning & Leadership from the University of Lancaster. She is also experienced in evaluating qualitative change through action research.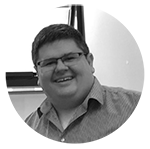 David O'Byrne is an accomplished senior leader with over 15 years' experience in pharmaceuticals and life sciences, and a demonstrable record of developing high performing teams to deliver successful projects and drive far-reaching improvements.
He is widely recognised as an expert in the practical application of cultural change and workplace innovation. David is passionate about creating a business environment which encourages coaching styles of leadership, strategic thinking and employee driven change.
As Head of Operational Excellence at Argenta Dundee, David took part in SE's Workplace Innovation Engagement Programme and led an extensive programme of workplace innovation practice implementation across the site. He subsequently moved to Johnson & Johnson in Cork where he continued to promote workplace innovation, before realising his ambition to become a member of our team.
David holds an MBA from Aberdeen Business School and a Postgraduate Diploma in Pharmaceutical Engineering from the University of Manchester. He is also a Lean Six Sigma Green Belt.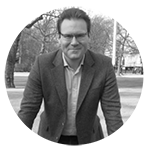 Shane Moloney is a Chartered Engineer (CEng) experienced in the delivery of engineering projects from initial scope definition through to close out. He has extensive experience in the Oil & Gas and Maritime sectors, with strong technical abilities in these fields. Shane has previously worked with Shell Shipping & Maritime, Babcock International, and as an independent consultant delivering the UK-Belgium electricity interconnector, including business strategy review and development.
Shane also brings additional facilitation strengths and experience to our team, as well as wide experience of leadership and management coaching. He has a particular interest in the integration of business strategy, leadership and workplace innovation, focusing on their alignment towards common goals.
Shane holds an MPhil and BEng in Marine Engineering from the University of Newcastle.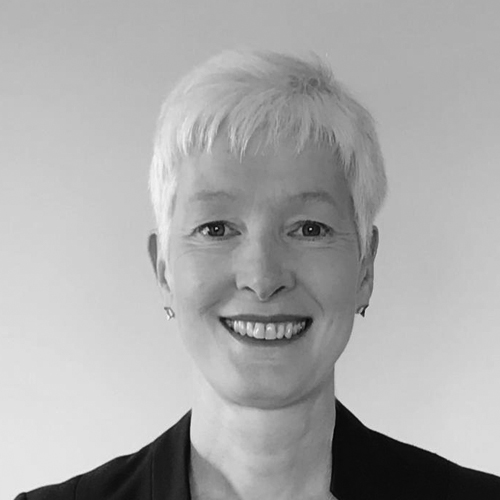 Susan Beattie has recently joined Workplace Innovation Europe to drive our development strategy in Scotland.  She brings a wealth of experience from her career in economic development, working with ambitious businesses and sectors, including Food & Drink, Textiles and Tourism. The last 6 years was spent with Scottish Development International, leading a global team to drive exports in consumer sectors.
Previous roles have covered skills and supply chain development, strategy and operational planning, and developing new ways of working with stakeholders from industry and the public sector.  She is a trained change facilitator and has helped pioneer new approaches, including setting up Scotland Food & Drink as a leading industry organisation, developing a ground-breaking Food & Drink export partnership, and reshaping SDI's trade support.
Susan has an MSc in Training and Performance Management and is currently studying part-time for an MSc in Public and Urban Policy, focusing on city regeneration which can deliver economic and social benefits.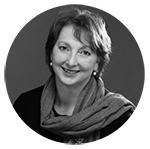 Sue Evans is a leader and people professional with over 30 years' experience gained as a teacher, Army Officer, and HR / Organisational Development Director, most recently with Warwickshire County Council. She has instigated and led high performing teams, organisational innovation and improvement, and change in complex organisations.
Sue is a strategic thinker with a record of achievement in delivering successful business outcomes by championing excellence in people practices, and facilitating workplace innovation in both private and public sectors. Recent experience includes designing and implementing workforce planning and succession management tools; introducing a coaching style of leadership; successful delivery of savings through employee-led streamlining, standardisation and automation; implementing an e-learning platform for skills development; and delivery of successful improvement projects in management information, recruitment and redeployment. She is skilled at enabling others to achieve their goals and develop their expertise.
Sue holds an MA in Human Resource Management & Development from the University of Warwick, an ILM Level 7 Coaching qualification, and is a Chartered Fellow of the CIPD. She is also a Past President of the Public Sector People Managers' Association, and appeared on the 2016 HR Most Influential list.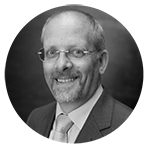 Nick Mellors is a Senior Project Manager and Programme Director with a broad portfolio of previous project successes from managing the delivery of a suite business training events for new start-ups in Northamptonshire to the recovery and successful delivery of a major transformation programme for the Abu Dhabi Ministry of Justice.
Nick is an ISEB qualified project manager, an Office of Government Commerce (OGC) Gateway Review Team Leader, PRINCE2®, MSP™ accredited, and a qualified member of the Institute of Internal Auditors (MIIA). He is also a member of the Chartered Institute of Purchasing & Supply, and holds the Diploma of the Chartered Institute of Marketing, and a Masters in Business Administration.
Additionally, Nick is an experienced trainer, coach and mentor in the areas of leadership development, business structures and change management with experience of working in the digital, energy and business services sectors.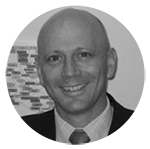 Keith Spiers is a highly motivated, inspirational and intuitive strategic leader with a proven track record and demonstrable experience across the commercial, government, military and voluntary sectors. His experience lies in developing, empowering and inspiring staff to achieve the highest standards and success within fast-moving, complex and sometimes even hostile environments. Adept at directing people, policy and product delivery across a dynamic field to ensure success; maintaining solid relationships with employees and external vendors alike whilst ensuring financial efficiency.
Keith builds on 30 years of military experience, living values-based leadership. He has led innovation in policy and process management from the UK to Brussels, ensuring efficiency and resilience. Keith has also trained officers of the British Army to create and sustain high performing leadership teams with consistently positive outcomes.
In the civilian environment, Keith is a change leadership and service improvement expert, supporting large-scale transformation programmes including those in ICT innovation.
If you have an enquiry or would like to discuss how Workplace Innovation can help your organisation, call us on +44 (0)333 987 5116 or register your interest: