Together with our international partners, we push the boundaries through our research and thought leadership on work and organisations.
That's what makes us different – we offer our clients ideas and solutions which go beyond the state of the art.
Download a selection of our work here – and much more to come on the EUWIN Knowledge Bank soon.
Erasmus+ INSPIRE Events
The Erasmus+ INSPIRE project has been building a great network of more than 100 social entrepreneurs across several European countries, and we're proud to share some of the results from our online Community!
Closing the Gap: The Fifth Element and Workplace Innovation
Growing evidence shows that workplace innovation practices which empower employees to make day-to-day-decisions, challenge established practices, contribute ideas, and be heard at the most senior levels, lead to better business results, as well as enhanced workforce health and engagement. Most businesses are either unaware of this evidence, or are unable or unwilling to act on it. Surveys demonstrate a gap between "what works" and common workplace practice. We lack an easily communicable way of sharing actionable knowledge, generated by diverse bodies of research and experience, with enterprise-level decision-makers, public policymakers and other actors. We need a "joint intelligence" shared by all stakeholders in the workplace, and at the wider economic and social level. This task has been taken up by Workplace Innovation Europe and its partners in the European Workplace Innovation Network (EUWIN).The literature emphasises the importance of internally consistent policies and practices in achieving superior outcomes for organisations and their employees, greater than the sum of individual measures. The Fifth Element captures this essential quality, providing a framework for the creation of sense-making narratives that build bridges between researchers and practitioners.
Article available in the European Journal of Workplace Innovation.
The Workplace Innovation Engagement Programme Summary Report July 2018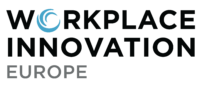 In 2016, Scotland set out its vision for the future of work which included a practical blueprint and a new type of dialogue between employers, employees and trade unions, public bodies and the Scottish Government. In response, Scottish Enterprise launched a portfolio of initiatives to promote workplace innovation, amongst the most significant of which is the two-year pilot Workplace Innovation Engagement Programme (WIEP), delivered by our team at Workplace Innovation Europe.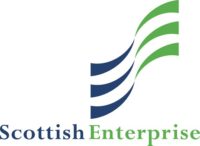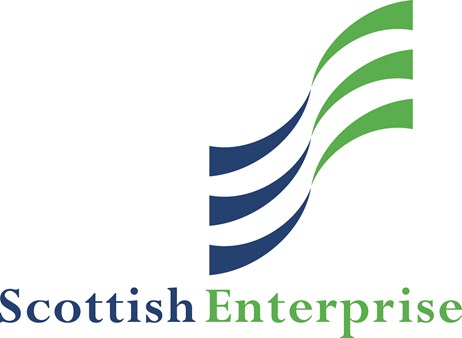 High-Performance Work Practices in Europe: Challenges of Diffusion
Peter Totterdill, Oliver Exton, Rosemary Exton, Michael Gold
Although the evidence supports the role of high-performance work practices (HPWPs) in underpinning improvements in organisational performance, it is striking that so few companies in Europe seem willing to introduce them. The purpose of this article is to examine the barriers to the dissemination of HPWPs, and especially the challenges and dilemmas it presents to policy makers at the design stage. The article is based on in-depth, semi-structured interviews with the principal officials responsible for seven HPWP programmes across six European countries, as well as on extensive secondary material. The interviews were analysed to identify key issues of concern, and then grouped to provide general insights into the operation of HPWP programmes. The article identifies a number of challenges common to all the programmes that need resolution, including tensions between research and dissemination, whether programmes should aim at breadth or depth, and the role of the social partners. It accordingly advocates a new research agenda that focuses on policies to achieve their wider diffusion, which will be of particular value to policy-makers. It also proposes that research should be directed away from replicating studies that demonstrate the effectiveness of HPWPs and towards analyses of constraints on dissemination and the means to overcome them.
Article available in the European Journal of Workplace Innovation.
How can we combine the potential of digital technologies with human potential?
From a critical perspective, Industry 4.0 is at risk of being no more than the latest in the long line of technological predictions based on exaggerated claims. It runs the risk of drawing corporate decision-makers into patterns of investment that ultimately fail because they ignore the importance of synergy between the design and implementation of technologies on the one hand, and human and organisational factors on the other. 
This paper, prepared for the Korea Labour Institute, argues that is a need to articulate the choices and alternative narratives surrounding Industry 4.0. The technological advances represented by Industry 4.0 potentially offer real economic and also social benefits. At the same time, realising this potential and avoiding the mistakes of the past means recognising the importance of a new and more inclusive paradigm of innovation. The challenge is that of reconciling the ordered, rational organisation of work offered by emergent technologies with the creative, dialogical, serendipitous and even chaotic human interactions that can stimulate innovation.
Enhancing skill utilisation through workplace innovation
A case study for the OECD by Peter Totterdill
This case study describes a pilot programme designed to enhance employee skills utilisation in workplaces. The programme focuses on workplace innovation, in short the adoption of participative and empowering organisational and managerial practices which engage the talent and potential of employees at all levels more effectively than traditional approaches.
Innovative Workplaces was created in a country and a region with little previous history of public policy support for workplace innovation; it will be of especial interest to other OECD member states in which there has been a comparable absence of intervention, not least because the programme produced a substantial return on investment including well-documented benefits for the participating organisations, their employees and the wider economy. Innovative Workplaces also demonstrates the potential for effective policy innovation based on collaboration between different bodies, in this case an NGO, a national public body and a regional development agency.
The full case study is available here.
WORKAGE
A three year EU-funded project designed to test UK WON's proposition that the retention and engagement of older workers can be improved by enhancing empowerment in the workplace for everyone.
Current policy debates about the need for people to work later in life are largely ignoring long-established evidence that employees' health, job satisfaction and engagement are enhanced when they experience autonomy and respect at work, and when they are closely involved in decisions that affect their work and workplaces. It is reasonable to assume that these factors also influence the retirement decisions of older workers.
WORKAGE involved in-depth, non age-related interventions by the Workplace Innovation team based on The Essential Fifth Element and focused on job design, self-organised teamworking, improvement and innovation, and workplace partnership.
Participating employers were the NHS Southern Health and Care Trust (Northern Ireland) and Stoke on Trent City Council. Results, especially the engagement and retirement plans of older workers, were measured by staff surveys undertaken before, during and after the interventions. Control groups were used to measure the impact of the interventions more precisely.
The WORKAGE partnership also included Nottingham Trent University and a wide range of expert organisations, social partners and policymakers.
SIMPACT
SIMPACT with its twelve partners from ten European countries was an EU research project that aimed to understanding the economic impact of social innovation. Social innovation brings together diverse actors to create new approaches to the empowerment and inclusion of marginalised and vulnerable groups in society.
SIMPACT aimed to lead to:
an improved understanding of the functioning of markets, public sector and institutions for the marginalised and vulnerable;
stronger and more coherent concepts of social innovation including alternative business models for financing, distribution and employment;
a better understanding of the characteristics and mechanisms of successful social innovation;
public policy instruments and methods to enhance and measure the economic and social impact of social innovation.
Our team's role was to explore the ways in which public sector innovation and new modes of policy design and implementation can support real and sustainable social change.
CI-NET
CI-Net was an EU Leonardo project that brought together creative industry clusters in Nottingham, Athens, Barcelona and Lisbon. Its aim was to facilitate shared learning amongst entrepreneurs and to explore the conditions for collaborative advantage within small firm clusters. The project included an action-research based intervention in Nottingham's "Creative Quarter".
Workplace innovation and workplace social dialogue
A concept paper for Eurofound on the relationship between direct and indirect participation in the workplace. Peter Cressey, Rosemary Exton and Peter Totterdill argue that partnership forums involving employees and/or unions can stimulate employee engagement in innovation and improvement in return for greater trust and empowerment.
The paper informed the design of the 2013 European Company Survey. Read the full report.
Green Employability
An EU funded project led by the National Offender Management Service in which UKWON was responsible for formative evaluation. The project created innovative pathways for ex-offenders from Community Payback to secure employment in the green sector. This involved rethinking the quality of work experience gained during punishment as well as the internal work organisation within Probation Trusts.
The future of work and organisations
The UK WON Advisory Board report The Future We Want? Work and Organisations in 2020 was launched at the EUWIN London Conference.
The idea for this report emerged from a rich and lively discussion after a meeting of UKWON's Advisory Board. Subsequently a large number of Advisory Board members, including representatives of employers' organisations, trade unions, public agencies and universities, met on several occasions to share ideas and insight, and contributed further suggestions and material through a variety of online means.
One thousand copies of the report have been sponsored by E.ON and an online version is available here.
Participative Governance: the Hospital of the Future Project
This report was jointly commissioned by the National Centre for Partnership and Performance and the Health Services National Partnership Forum in Ireland. It was conceived as an inquiry into the nature of high performance in the acute hospital system. While the particular research setting for this report was that of Ireland's acute hospitals, the findings are readily transferable to other areas of the health system and indeed have relevance for the wider public service.
The report focused on roles and relationships between management, staff and unions, and how these affect performance and outcomes. Above all, the aim was to identify the conditions under which hospital staff at all levels can use and develop their knowledge, skills and innovative potential to the full to achieve quality improvement, sound governance and cost-effective care.