Supporting your change journey
Achieve sustainable improvements in business performance, build workforce readiness for change and become employers of choice.
We are there every step of the way, helping you to achieve meaningful, lasting improvements across your whole business. We'll help you to diagnose the challenges and guide you to make real and sustainable gains.

Do you want to improve performance, engagement, and culture but don't know where to start?
We have extensive experience of helping organisations like yours assess their working practices and culture, identifying the right targets for improvement and change, and using robust methods applied with sensitivity and understanding.
Above all, we love sharing the fun and excitement when everyone is involved in making real change happen.
Our team helps you understand your organisation and provides a range of workshops, bespoke packages and practical resources to support change.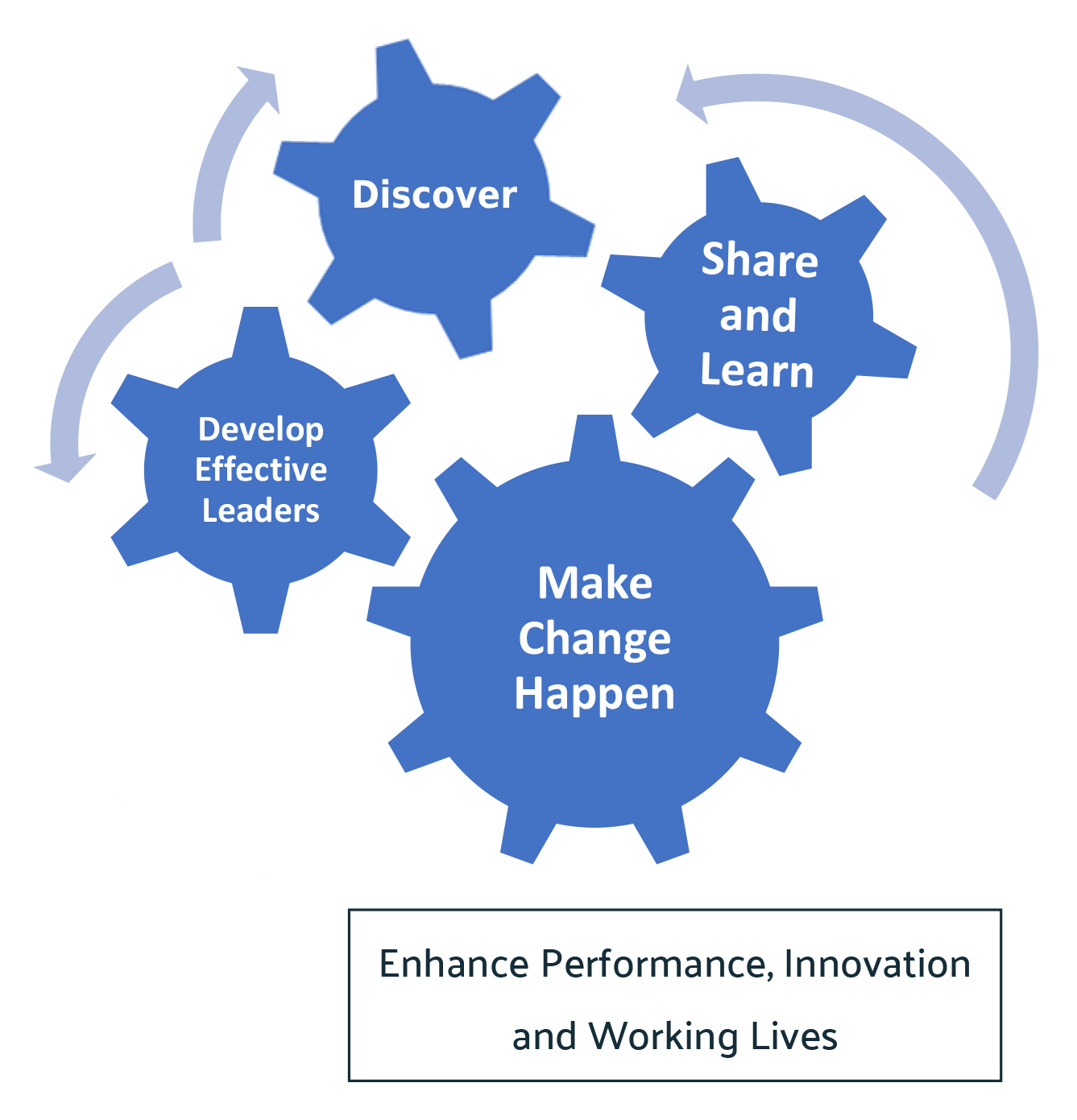 There is no one way to take this journey, but here is our recommended path to achieving huge improvements in workplace engagement, wellbeing and productivity.