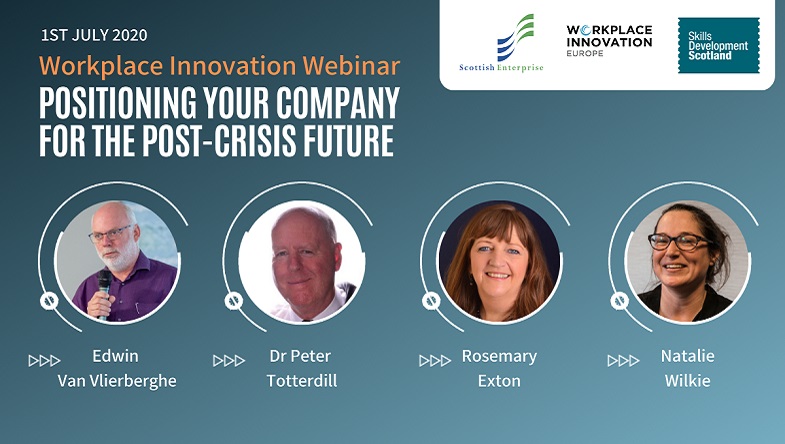 Workplace Innovation Webinar
1st July 2020 @ 1:30 pm

-

3:30 pm

BST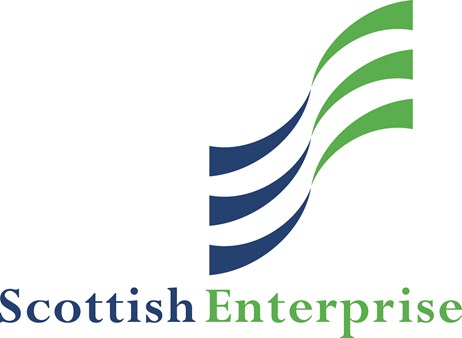 Delivered on behalf of Scottish Enterprise
by Workplace Innovation Europe.

Workplace Innovation Webinar
Positioning your Company for the Post-Crisis Future
For written instructions follow this link and select 'Web Browser' from the list.
For video instructions please watch the video below.
The COVID-19 crisis offers companies a unique opportunity to renew their relationships with customers, suppliers and employees alike – and to stimulate innovative thinking about their products, services and processes that will place them ahead of the field in the post-lockdown world.
More than ever, business leaders need to understand how to engage their people in change if they are to survive and thrive in the post-lockdown world. Economic forecasters predict deep recession and many companies understand the urgent need to enhance agility, productivity and capacity for innovation. That means rethinking job roles and working practices throughout the organisation.
How can you bring your people with you? Successful change means harnessing workforce creativity and ideas to find new and effective solutions. It also means winning acceptance for difficult decisions.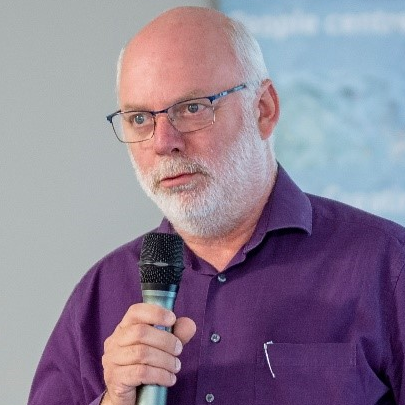 Edwin has faced many challenging situations in his varied career. Until recently, Edwin led Bombardier's Global Procurement and Supply Chain and was responsible for some 15,000 people. Previously he was CEO of the Belgian division (a plant in Bruges with 900 persons). He managed to transform this whole traditional tram producing plant into the most productive site in the Bombardier family. In his most recent role, he was asked to lead the cultural transformation of global procurement and the company's supply chain to create a "shining island" of good practice.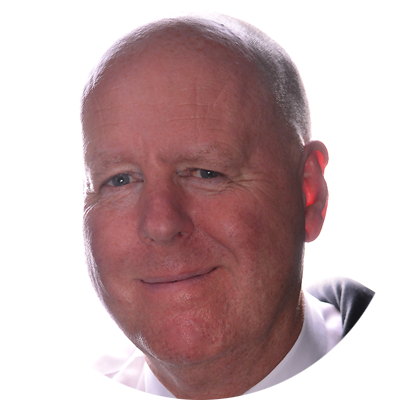 Dr Peter Totterdill
Founding Director, Workplace Innovation Europe
Peter is a Founding Director of Workplace Innovation Europe. Peter's career focuses on building bridges between academic knowledge and practice. He co-created the concept of workplace innovation, now being adopted by companies and policymakers across Europe and beyond.
Peter has led successful innovation and change initiatives in private and public sector organisations. He has also worked closely with policymakers at national and European levels. His Board-level experience includes seven years as a Non-Executive Director at Nottingham City Hospital NHS Trust, and in several charities.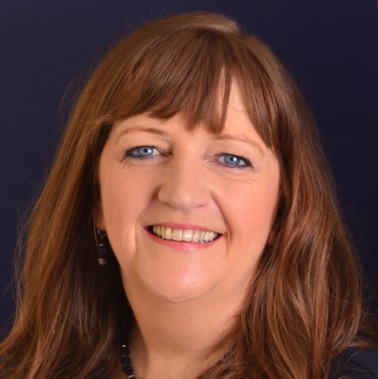 Rosemary Exton
Founding Director, Workplace Innovation Europe
Rosemary is a Founding Director of Workplace Innovation Europe CLG. Her experience of workplace innovation builds on many years' experience as a clinician, manager and trade unionist in the UK's National Health Service where she instigated, drove and delivered many complex change and improvement initiatives. Rosemary has played key roles in several international research and development projects, delivered leadership development programmes and facilitated organisational change in companies and public sector organisations across Europe.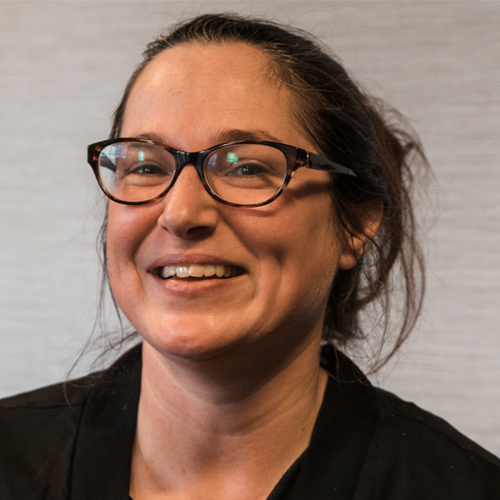 Natalie Wilkie
Workplace Innovation Europe
Natalie is an organisational development specialist with particular experience in transformation, change, organisational cultures and innovation. Before joining Workplace Innovation Europe, Natalie worked at the Met Office as an internal consultant, leading the Innovation Culture Team and heading up organisational development for the Transformation and Efficiency project. She has also developed and delivered bespoke leadership and management programmes, helping teams at all levels to deliver remarkable results.
Who should participate?
The Webinar will benefit senior and emerging leaders, middle managers, members of change teams and employee representatives in organisations from all sectors.
Outcomes
Participants will gain valuable insights into evidence-based and systemic ways of creating pervasive and sustainable innovation cultures. The Webinar will share expert knowledge and experience on organisational practices and cultures that lead to organisational agility and resilience, and how they can be achieved by harnessing employee voice and employee-driven innovation as well as by supportive leadership behaviours.
Participants will learn from, and share experiences with an international business leader who has driven successful transformations during previous crises. They will also take part in peer-to-peer exchanges of experience and networking, assess practices in their own organisations, and identify opportunities for effective change.