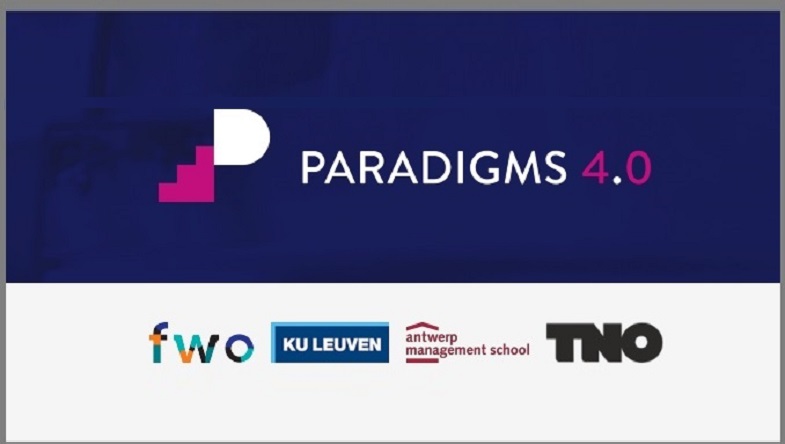 Industry 5.0: Signposts for the new paradigm
22nd June 2022 @ 9:30 am

-

1:00 pm

BST
Industry 5.0: Signposts for the new paradigm
ONLINE MORNING SESSION: 22th June 2022 – 09.30 – 13.00 CET
After registering for the event using the form below the event link will be sent to you in a confirmation email.
Useful information about Zoom meetings:
– For all the ways you can join a Zoom meeting please follow this link (this will take you to the Zoom website). The link also includes instructions for mobile devices.
– For a video on 'How to Join a Zoom Meeting Without Installing Zoom – Zoom in the Browser' please watch this video:
For written instructions follow this link and select 'Web Browser' from the list.
What does the fourth industrial revolution mean for the work of the modern employee? How does the worker deal with technology and work? Is the fear of mass unemployment justified? Should we distrust new technology? And how can we distinguish fake news about technology and work from what is really going on? There are no simple answers to these questions. We searched for a paradigm in which we can understand technology, support participation in decision making about its design and deployment, and help steer its use. This paradigm must allow us to move together towards an Industry 5.0, where human creativity and craftsmanship go hand in hand with the speed, productivity and consistency of robots. We would like to invite you to the closing conference of the Paradigms 4.0 project.
Online Morning Programme:
09:30 – 10:10 – WELCOME & KEYNOTE
'The Digital Transformation of Working Worlds – and its Distributive Forces'
Sabine Pfeiffer, Friedrich-Alexander-Universitat, Erlangen-Nurnberg
10:10 – 11:10 – SESSION 1
'Employee Participation and Occupational Health and Safety'
Presentations by Paradigms 4.0 researchers
Peter Hasle, University of Southern Denmark
11:10 – 11:30 – COFFEE BREAK
11:30 – 12:30 – SESSION 2
'Skills and Servitisation'
Presentations by Paradigms 4.0 researchers
Steven Dhondt, TNO/KU Leuven
12:30 – 13:00 – CONCLUDING DISCUSSIONS
This is a FREE even. Book your place below. Access details will be sent to you automatically.