Workplace Innovation Masterclasses in Scotland
Year One Review
For a glimpse of what happens at our events watch our video below from our latest Stirling Masterclass.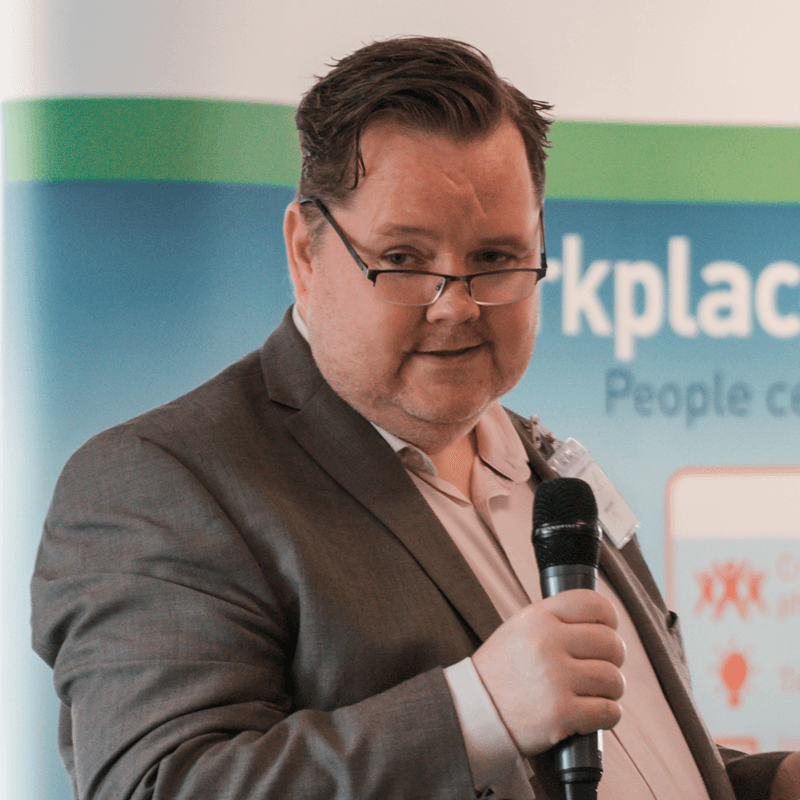 "It's fair to say that the Masterclass was a great success. So many people have contributed to make the event run smoothly with some interesting and thought provoking presentations and a great atmosphere created for discussion and networking.
A phrase I heard a lot today was 'telling the story' and really allowing the talents already in the organisation to share their story to add to the business journey, through the use technology to engage your people. This story is then taken externally and the story is told and the success stories shared with others to grow.
Workplace innovation and Industry 4.0 is a global phenomenon and I would say, we are very much leading on the transformation in Scotland alongside our European colleagues and colleagues in the public sector coming together to support organisations through this transformation."
James Burns, Project manager and innovation strategist in business development, Skills Development Scotland
Workplace Innovation Masterclasses across Scotland 2020