Our Fresh Thinking Labs event on Industry 4.0, digitalisation and the people-centred workplace brought an amazing international group of companies and experts together to explore how successful organisations are engaging employees in digital transformation. The key takeaway was that technological innovation and innovation in work processes need to go hand in hand:
"Digitalising a bad process doesn't make it a better process."
Participants agreed that if companies allowed machines to be in control, it would result in expensive failure. But digital technologies can be designed and deployed to enhance operator information and decision making, creating optimal synergies with human skills and ingenuity.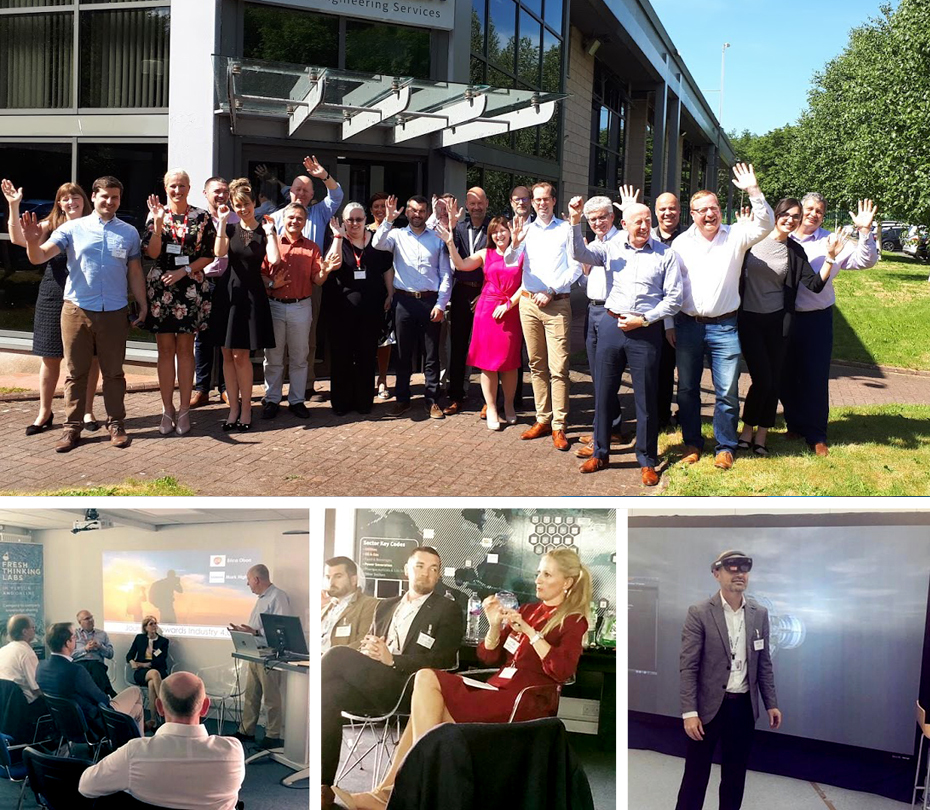 Event hosts Booth Welsh, a leading provider of integrated engineering services, have been through a remarkable transformation themselves as part of our Scottish Enterprise Workplace Innovation Engagement Programme. Achieving the employee engagement needed for successful digital transformation means aligning every aspect of workplace culture and practice, a theme continually reinforced in The Essential  Fifth Element.
For many organisations, aligning structures, management roles and behaviours, and internal procedures with vision and strategy present a particular challenge.
Organisations seeking to embed innovation and improvement into day-to-day working practices, to maximise productivity and minimise waste, and to build a fully engaged workforce can only expect to succeed when people feel part of the organisation as a whole. Individual and team objectives clearly support the achievement of organisational goals. Employees are helped to understand the entire production or service delivery process and collaborate across different functional areas. Managers focus on coaching employees to reach their full potential, avoiding micro-management by providing them with the knowledge, skills and confidence to exercise discretion effectively.
The benefits for organisations and their employees are manifold. Workflow moves seamlessly between functional areas with fewer delays and pressure points. Managers are freed to focus on tasks which reflect their individual strengths and contribute value that reflects their salary – rather than interfering in work better performed by people at less senior grades. People learn and develop in their work, revealing surprising talents and potential.
Most importantly the organisation is pulling in one direction, towards a commonly shared vision.
Yet for many organisations, aligning structure and processes with their vision is the hardest part of change. Traditional top down, functionally segregated structures lock people into narrow role definitions and narrow mindsets.
Departments and divisions pursue individual targets and build their own cultures with scant regard to the organisation as a whole or its challenges and opportunities. Systems and procedures can become excessively risk averse, focusing on control for its own sake rather than effective and responsive decision-making.
Think about the day-to-day issues you experience in your organisation – how do the following challenges affect its work? (1 = No Problem; 10 = Severe Problem):