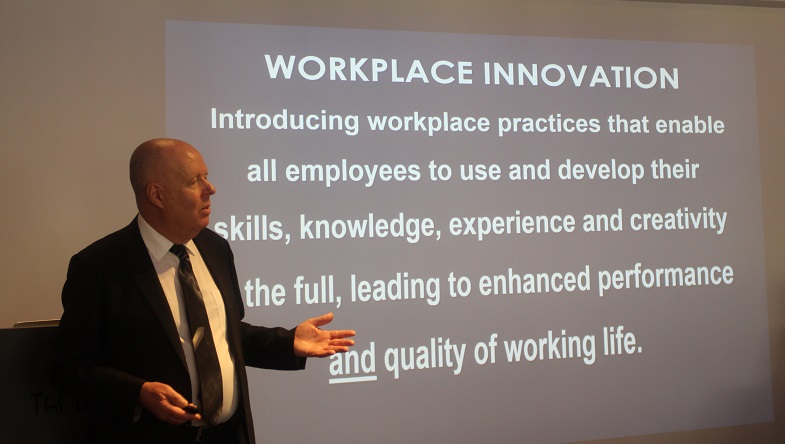 Workplace Innovation Webinar: Building High Performance through your People
30 November @ 1:30 pm

-

3:00 pm

GMT
Workplace Innovation: Building High Performance through your People
After registering for the event using the form below the event link will be sent to you in a confirmation email.
Useful information about Zoom meetings:
– For all the ways you can join a Zoom meeting please follow this link (this will take you to the Zoom website). The link also includes instructions for mobile devices.
– For a video on 'How to Join a Zoom Meeting Without Installing Zoom – Zoom in the Browser' please watch this video:
For written instructions follow this link and select 'Web Browser' from the list.
How can you drive business growth by unleashing and developing the full potential of your entire workforce? Workplace Innovation is a practical, evidence-based approach designed to help companies improve performance and create great places to work.
Discover how a growing number of successful companies throughout Europe are using the knowledge, skills and experience of employees at every level to boost business performance – and how this helps them become employers of choice.
A large and growing body of research suggests that organisations adopting workplace innovation practices systematically achieve 20-40% performance gains across a wide range of indicators including productivity, product and service innovation, customer satisfaction and employee engagement and well-being, compared with companies who retain traditional ways of working.
Business leaders and managers at every level must seize the opportunity presented by the COVID- 19 crisis to take a long, hard look at their organisations and cultures, to engage workforces in reinventing dysfunctional ways of working, and be ready to leap ahead when the moment comes.
This highly interactive Webinar is your opportunity to:
Learn from leading European experts

Gain inspiration and practical insights from a transformative business leader

Share experiences with other companies.
Participants will also be able to assess current practices in their own companies, get advice from our experts, and learn about further opportunities for support.
Who should participate?
The Webinar will benefit senior and emerging leaders, middle managers, members of change teams and employee representatives in organisations from all sectors.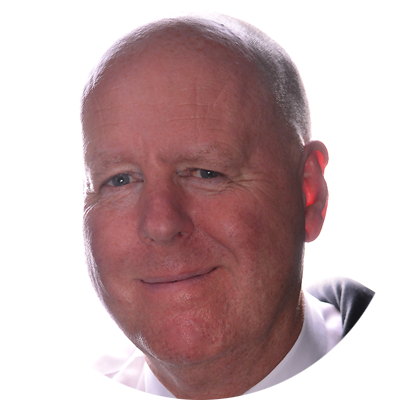 Dr Peter Totterdill is a Founding Director of Workplace Innovation Europe CLG, a not-for-profit organisation created to help public and private sector organisations achieve enhanced performance and better working lives. A leading European expert in workplace innovation, Peter's career has focused on building bridges between research and practice. He has led many successful innovation and change initiatives in both private and public sector organisations. Peter was previously a Research Professor at Nottingham Trent University, and has held Visiting Professorships at Kingston University London and Mykolas Romeris University Vilnius.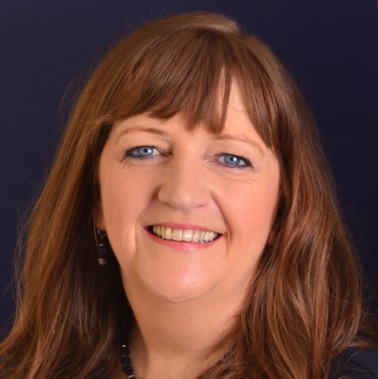 Rosemary Exton is a Founding Director of Workplace Innovation Europe CLG. Her experience of workplace innovation dates back to 2002, and builds on many years' experience as a clinician, manager and trade unionist in the UK's National Health Service where she instigated, drove and delivered many complex change and improvement initiatives. Rosemary has played key roles in several international research and development projects, whilst simultaneously delivering leadership development programmes and facilitating organisational change in diverse companies and public sector organisations across Europe.
Feedback from previous events
"A very inspiring and energising event, thank you!" (Leanne McAllister, AutoRek)
"Really inspiring to see how positive the speakers were and what differences innovation can bring to every sector." (Alison Kerr, Sartorius)
"Valuable practical insight into translating strategy into action." (Louise Stevenson, Booth Welsh)
The vast majority of participants report their intention to make changes in their organisations as a result of lessons and insights gained from our webinars and masterclasses.
Sign up using the form below: