This will make you think!
Come on a journey of personal discovery and organisational transformation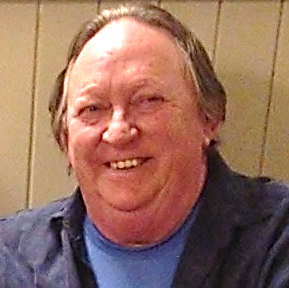 Neil Devons
Workplace Innovation Europe CLG
Many organisational leaders know full well that if they don't adopt new ways of working and become sufficiently agile in their response to an increasing volatile economic and social environment, the future is bleak.
The upsurge in organisational change advice bears witness to this but sometimes lacks that crucial element of developing the way leaders think – not just about changing their operations but how they can develop as individuals, how they relate to colleagues and employees and how they can encourage creativity in themselves and in others.
The Workplace Innovation Practitioner Programme is designed specifically to provide practical insights into what a business is doing right – and what is not doing very well – while providing individual leaders with the knowledge, skills, behaviours and practical resources that will enable them to implement sustainable workplace innovation initiatives.
Focusing on the achievable
The emphasis here is on practical guidance with support and coaching to help participants build high performing organisations with great quality of working life. It provides leaders and emerging leaders with insights into how cutting-edge businesses implement progressive people practices, leading to improvements in productivity, performance, skills utilisation, employee engagement and well-being.
The bonus is that each participant will gain accreditation as a Workplace Innovation Practitioner as well as achieving an ILM Level 5 Certificate in Leadership and Management, developing agile thinking and the skills your business needs to thrive in the post-COVID future.
A roadmap to sustainable change
The Workplace Innovation Practitioner Programme takes you and your organisation on a journey of shared learning, fresh thinking and sustainable business innovation and improvement.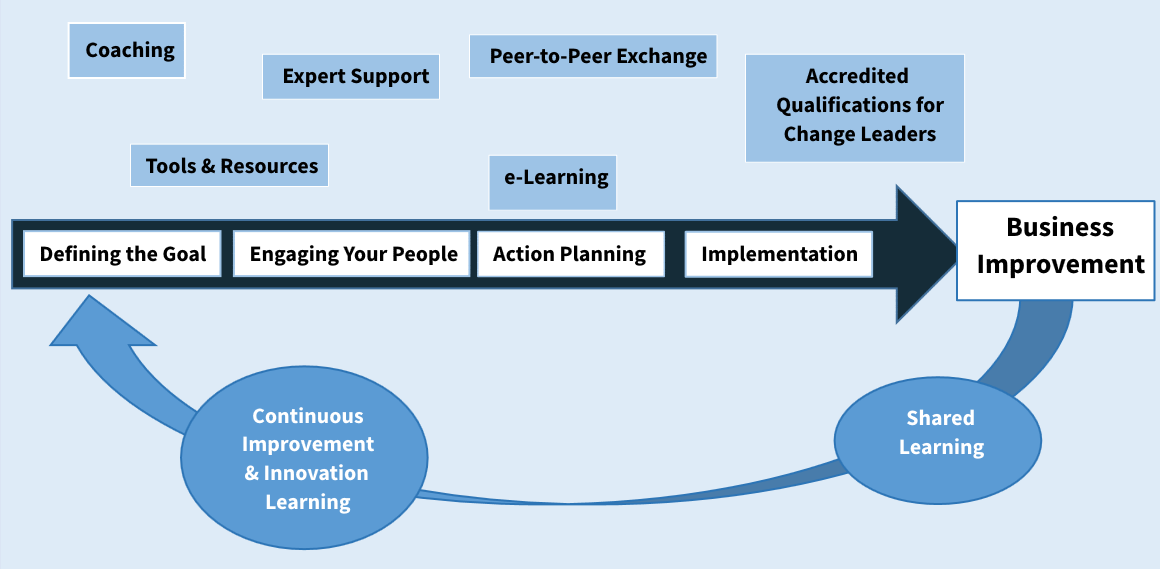 Many companies begin with the Workplace Innovation Diagnostic®, an online tool that goes way beyond traditional engagement surveys, focusing on workplace practices that enable people at every level to use and develop their full range of skills, knowledge, experience and creativity. It is not just a snapshot of current attitudes but an in-depth analysis that enables you to align individual jobs, teams, line management, organisational structures, processes, learning, innovation processes and leadership around common values and goals.
What's more, the Programme provides you with the basis for an Action Plan, allowing you to implement new ideas and react to the creative input generated throughout the business. It demonstrates that managers don't have a monopoly on good ideas and that those with hands-on experience are often better placed to introduce innovation.  It is predicated on the notion that every idea is worth listening to, no matter what its source.
"With every pair of hands I get a free brain" – Professor John Bessant
Expert support, facilitation and coaching from our highly experienced team is delivered through video conferencing, online interaction and in-house workshops, helping to address challenging problems, secure leadership and employee buy-in, and turning new ideas into practical action.
In turn, this is supported by some of the very best learning resources available, including interactive forums enabling you to share ideas and experiences with other programme participants as well as a huge Europe-wide Knowledge Bank of inspiring cases, articles and evidence curated by Workplace Innovation Europe CLG.
The best leaders are constant learners. Action Learning is a way of supporting change leaders through peer-to-peer sharing and problem solving, informed by the idea that there is 'no learning without action and no action without learning'.  Change is about creativity, experimentation and shared learning – in other words there is no blueprint. It comes with challenges and dilemmas, not least when you meet resistance or deep-rooted problems which can be addressed through sharing experiences and problems with 'comrades in adversity', either from your own organisation or from others.
Now is the time . . .
. . . not just to start building a more agile organisation and innovative workplace culture, but to develop the knowledge, skills and practical experience that will you to grow and develop in these uncertain times as an accomplished change leader.
People across the UK and the rest of Europe are discovering the power of the Workplace Innovation Practitioner Programme to make a difference to them and their organisations.
So why not join the movement?