The future of work in Exeter – which way will it go?
Comparative data published by the Centre for Cities reveals Exeter as a city of contrasts. It's a fast-growing city both in terms of population and in housing stock. In fact, a growth table of 63 urban areas places the city third in the UK.
At first glance, the labour market seems healthy too. Exeter has full employment with 76.7% of working age adults in employment and only 1.5% registered as unemployed. Some 40% of working people have high level qualifications and only 4.3% have no formal qualifications at all. Spending on welfare per head is also competitively low.
So is everything looking good for Exeter and its people? Local media and the City Council are hyping Exeter as 'among the UK's fastest growing cities' with 'a booming economy'. The reality is a little more complex.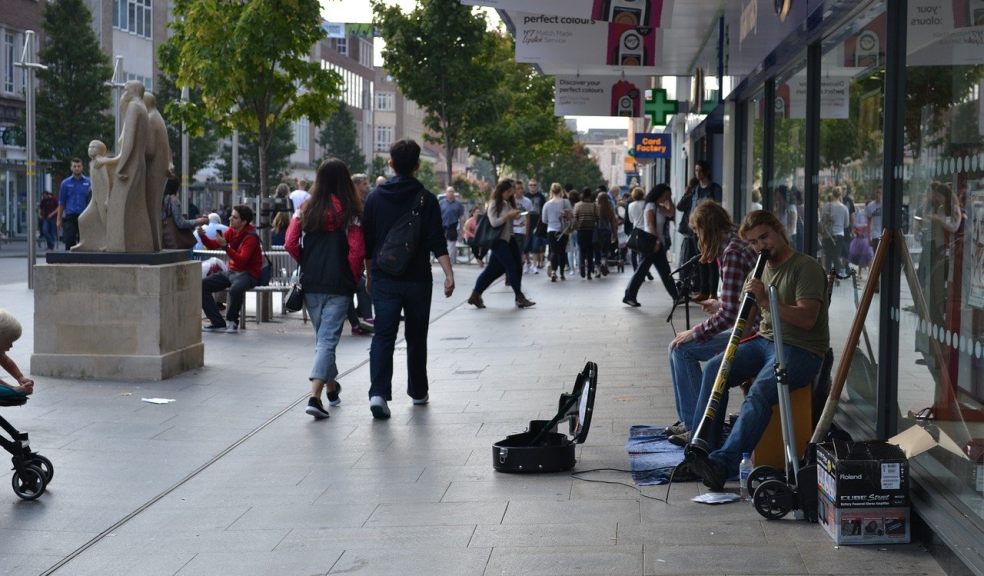 In many key indicators of economic health, Exeter is merely bumping along in the middle compared with its other urban counterparts. The rate of new business start-ups is unimpressive, ranking 42nd out of 63 urban areas. Productivity per employee is middling, as are weekly earnings.
Exeter is principally a service economy with only 3% of employment in manufacturing. Yet despite the role of the university in creating spin-off companies together with investment in initiatives like the Science Park, less than 10% of employment is in 'Knowledge Intensive Business Services' placing the city at 42 amongst 62 urban areas. Exporting is also low, and in the bottom fifth of all urban areas.
Surprisingly, the gap between the best and worst paid people is greater in Exeter than in 40 of the 58 urban areas measured.
An hour glass labour market
Exeter has a well-paid professional and managerial elite, a large proportion of which are professionally nomadic, attracted to Exeter by employers such as Atass, the Met Office and the NHS who advertise key positions at national and even international levels.
One possible interpretation is that this group is economically distanced from the remainder of the population, many of whom are locked into low or medium-skilled jobs. This may have created something of an 'hour glass' labour market with few opportunities for upward mobility other than through outward migration.
Where is Exeter heading?
Real and present challenges which impact on the city include globalisation where economic decision-making is totally influenced by other, multiple economic hubs such as China: digital technologies dependency – how do we create the best synergies between digital potential and human potential?; an ageing population where we need to enhance intrinsic job quality to encourage people to extend their working lives; and climate change – both changing and unpredictable weather patterns and growing flood risks.
What are the choices?
Muddling Through
A project-driven scenario is where local economic development is based on high profile infrastructure projects. Pessimists will see this as opportunistic and short term underpinned by limited economic analysis. It argues that property development equates to job creation and doesn't consider inequality as a problem for economic development.
The Wild West
This approach focusses on inward investment at all costs, emphasising the high tech and high skill occupations that Exeter is able to showcase. Its ostensible aim is to bring wealth and profile to the city but relies on publicly subsidised land acquisition and assumes trickle down from high income earners though their local spending which, in turn, is likely to reinforce demand for low-skill service jobs.
Attracting international talent leaves little opportunity for upward mobility from the local labour market. In fact, here there are no real multipliers for local economy as most key supply chains are national or international.
Wired World
Digital technologies now allow many people to work from anywhere possibly heralding the end of the formal workplace? COVID-19 is seen by many as accelerating that trend.
Here, investment in broadband infrastructure and digital connectivity is accompanied by a focus on quality of life and environment to attract talented, footloose individuals able to work anywhere and this works well for Exeter.
However, there are inherent dangers in the headlong rush to embrace the digital economy by those focussed solely on technical potential, giving the impression that there is an inevitable and linear path to the automation of everything.
When you factor in the growth of Zoom-style meetings as an alternative to travel and face-to-face interaction, individual employees may begin to feel isolated and be exposed to mental health challenges. Opportunities for creative times and collaborative innovation are greatly reduced and many opportunities are missed.
Enterprising Exeter
The public sector can work with entrepreneurs to create local enterprise eco-systems. This comes about by building collaborative advantage through relationship building and co-creation and by targeting inward investment to strengthen eco-systems and attracting companies who will put down roots.
Larger employers could be supported to stimulate 'intrapreneurship' and employee-driven innovation, strengthening enterprising skills throughout the city's workforce. A shift in school and vocational educations systems towards social, communication and creative thinking skills would help.
Workplace Innovation
Above all, if we want to help businesses adapt to 21st Century challenges, we need to adopt smarter ways of working and new ways of thinking about what we want work to achieve.
By challenging traditional workplace practices and cultures, a focus on flatter, more agile organisations based on high skilled, empowered workforces can be developed enabling the continual reinvention of products, services and process through employee-driven innovation.
Sustainable change in the workplace will be driven by win-win outcomes for companies and employees including enhanced performance, capacity for innovation and quality of working life.
Employers have a choice sleep-walking into an unprepared and precarious future or making sustainable plans based on evidence-based practice, shared vision and innovative ways of working.
The Exeter economy can thrive but those who can influence its direction must take a more realistic view of where it is right now and be encouraged to explore positive, proven and sustainable change.