Pyjamafication
Put your Jim-Jams away when working from home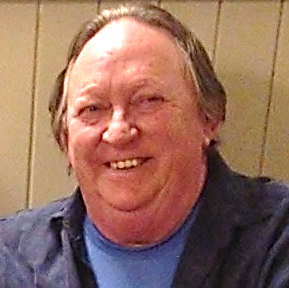 Neil Devons
Workplace Innovation Europe CLG
Pyjamafication.  Now there's a wonderful word to conjure with.  It was first coined in the Irish press around 10 years ago after a social welfare office displayed a notice advising those attending the Community Welfare Offices that pyjamas are not appropriate attire.
Since then we have seen the phenomena repeated with supermarkets banning PJ clad customers for popping in for their fags and schools admonishing the pyjama brigade when they drop the kids off in the morning.
Back then the inference was that PJs in the daytime indicated slovenliness, indolence and disrespect in a small minority of people.  Today, however, Covid-19 has confined more and more people to their homes working largely in isolation and quite often in their comfy nightwear.  As long as you don a respectable jumper for those necessary Zoom business calls, does it matter what you're sporting under desk height?
Well some argue that it does and that a regular work regime can have a positive impact on both productivity and mental-well-being. Conversely, homeworking can tempt you into adopting practices that will have long-term repercussions including depression and anxiety.
It's all too easy to slip into bad habits. Working with your laptop on the sofa instead of a desk or table can affect your posture and having the TV or radio providing background noise can be very distracting lowering concentration levels and productivity. Enforced quarantine, especially for those self-isolating, can lead to a lack of physical activity and that, too, will have an impact on mental-well-being. Without an interactive work environment, you may also lack the physical 'cues' that order your day or prompt actions and this can exacerbate the feeling of isolation and increase a feeling of uncertainty and doubt about what you are supposed to be doing.
Building your own home work routine can go a long way to redressing some of these issues and having designated clothes for working at home is one of these. You don't have to be suited and booted every day but have a choice of casual wear that you can associate with the working day and your working mindset. Staying in PJs or your favourite dressing gown creates a psychological message that is associated with downtime and will eventually make you feel lazy and demotivated.
You don't have to replicate your normal work environment or routine – just devise your own and stick to it where you can. Get up at your usual time and set out the working day at a designated workstation. Take a lunch and drinks breaks at a given time, take some exercise and call a friend. You should always contact a work colleague over any obstacle or opportunity you encounter with work related issues, just as you would at the office – or just call them anyway and ask how they are. Let everyone in your work and social circles know that just because you are working from home doesn't mean you're available 24/7 – ensure you maintain some 'me time' when you can feel comfortable in your sweatpants.
There are both advantages and pitfalls to home working and everyone will react differently to it. However, maintaining mental well-being at home is as important as it is in your normal work environment so it can only be beneficial to get up, get dressed and commence your working day with a proper home work routine.
Oh yes, one final piece of advice when working from home – hide the biscuits!