People-Centred Change Leadership Programme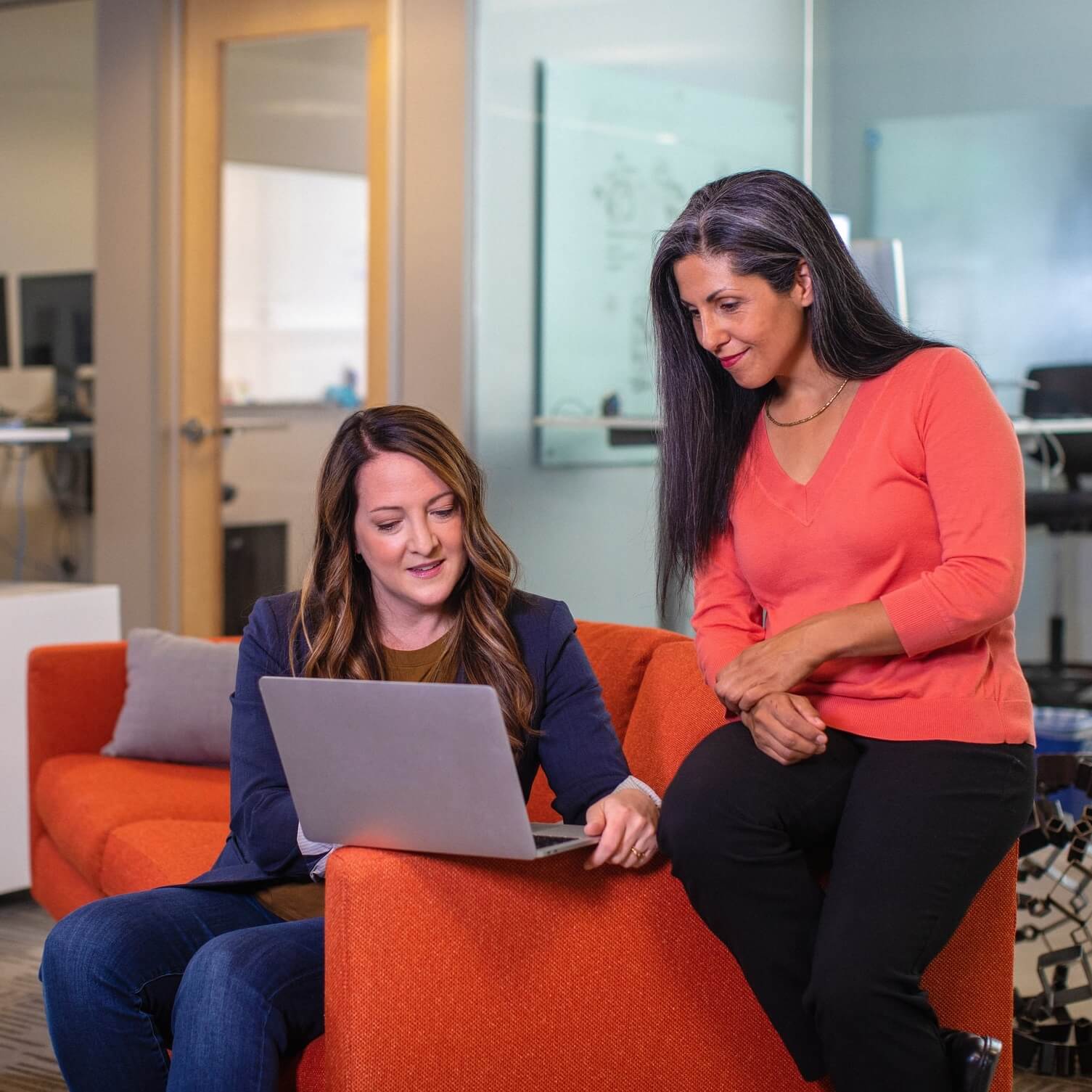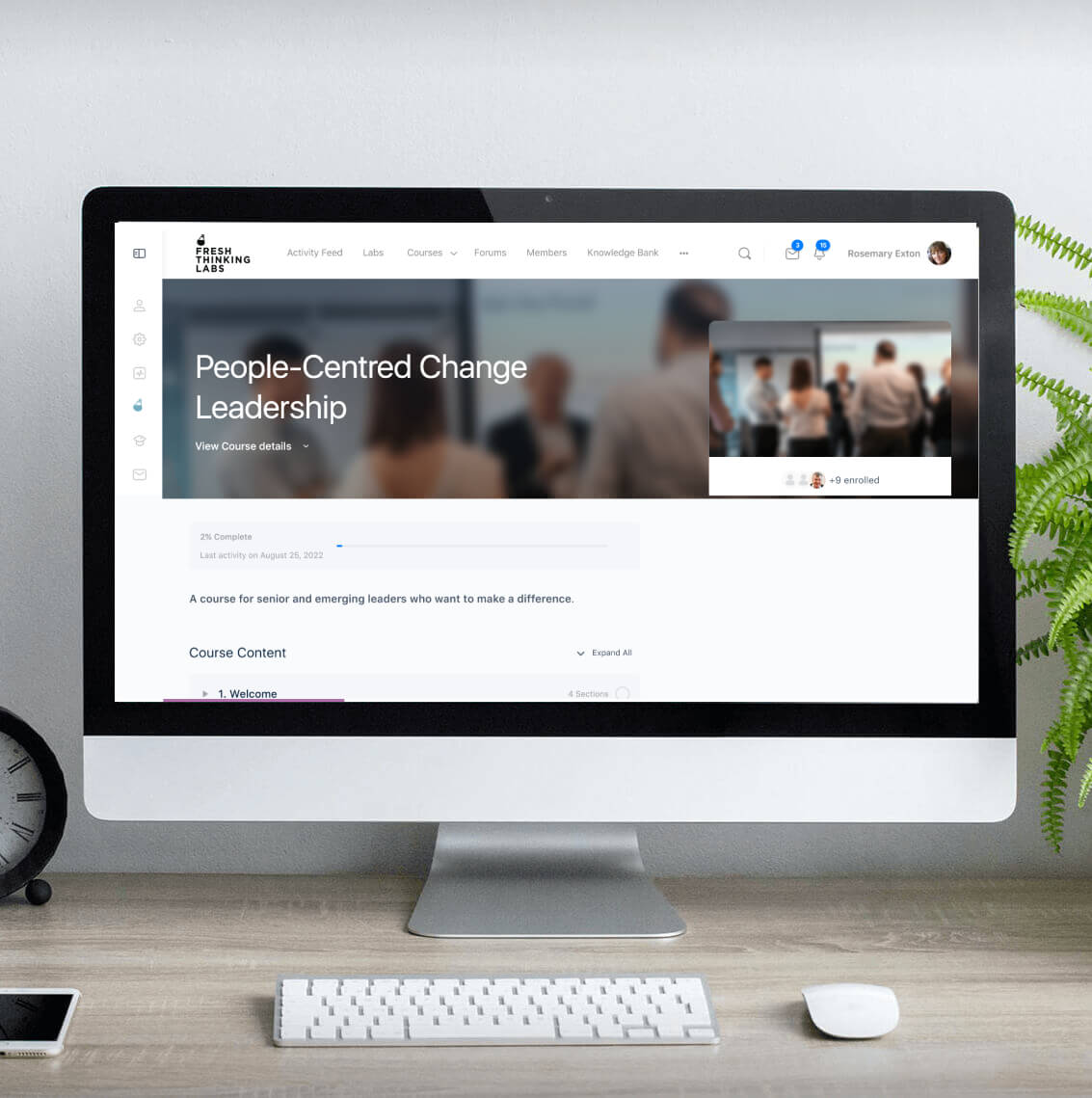 You'll gain knowledge, skills and practical tools that can deliver real change
– and achieve an internationally recognised ILM Level 5 Award in Leadership and Management.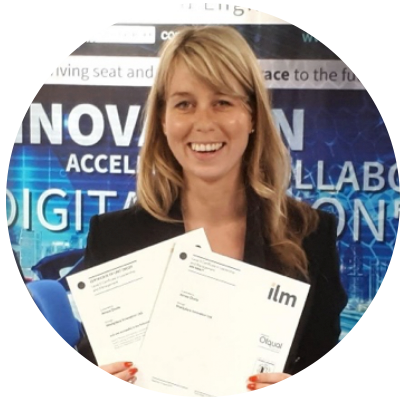 How it works
Our approach is based on blended learning, giving you the best combination of e-learning guided study, one to one online tuition mentoring, webinars, and peer-to-peer exchanges of ideas and experience.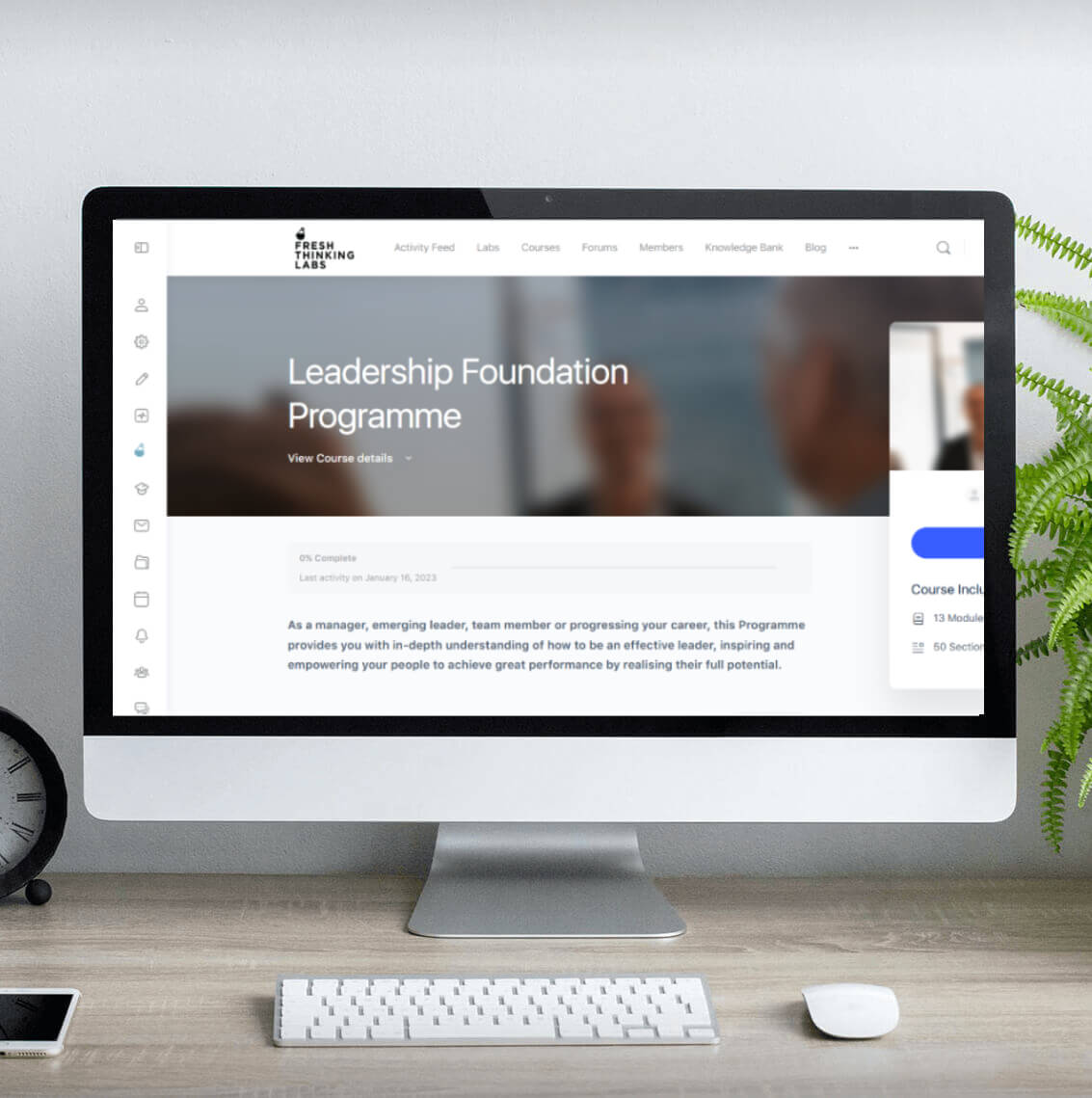 Time and pace
While you study in your own way and at our own pace, we'll keep in regular contact to ensure that you have all the advice and support you need.
For most participants, this flexible 4 to 12 month Programme will involve circa 30 hours e-learning, a minimum of 3 hours of one-to-one tuition, plus monthly online webinars and workshops on key topics.
Continuous tutor assessment of your Learning Log avoids the need for any lengthy assignments.
What will you learn?
Our tried and tested Programmes build on extensive international knowledge and experience – and you'll be part of a growing global movement!
Your learning journey will include:
Making the strategic case for change

Leading People-Centred Change


Enabling highly effective jobs and teams

Rethinking organisational structures, management & processes


High involvement innovation & continuous improvement

People-centred technologies & digitalisation

Emotional intelligence and effective leadership behaviours

Professional presentations
On successful completion of your programme you will:
Know how to create productive, innovative and exciting places to work.
Understand and demonstrate effective, emotionally intelligent leadership behaviours.
Have gained knowledge, skills and practical insights to lead effective and sustainable change.
Demonstrate the skills and confidence to prepare, design and deliver professional presentations.
Gain your ILM Level 5 Award in Leadership and Management and your accreditation of Workplace Innovation Foundation status..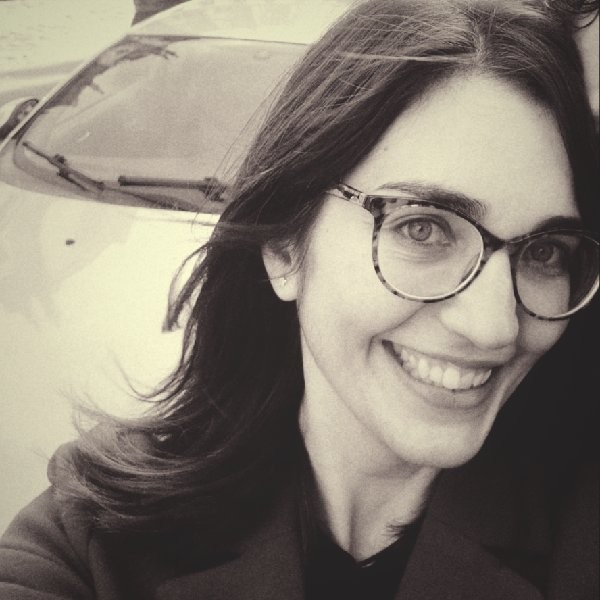 Thank you for your interest in our Foundation Programme. If you want to develop your abilities as a leader driving really positive change forward in your organisation, then you've come to the right place!
I've spent most of the last thirty years helping people create high performing workplaces that are also great places to work, where people realise their full potential. We call this 'Workplace Innovation' – a concept we created with our European partners – and are proud that it has become a powerful movement of business leaders stretching across the world, and recognised by governments in a growing number of countries. We're proud too of our great team, who share the passion for making Workplace Innovation happen!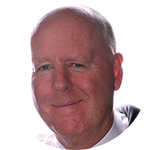 Dr Peter Totterdill
Director
Visiting Professor at Kingston University London and Mykolas Romeris University Vilnius
Join our community of emerging and experienced leaders committed to the creation of high performing organisations and great places to work. You'll be part of a movement gaining real momentum across the UK, Europe and beyond.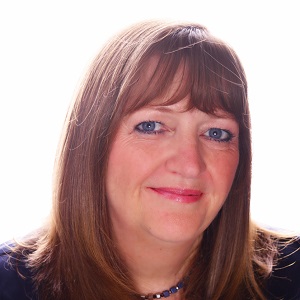 Rosemary Exton
Programme Director
OFFER AVAILABLE:

£900/€1,080 + VAT (Where applicable)
Normal Cost: £1,200/€1,400 + VAT (Where applicable)
To discuss the Workplace Innovation Foundation Programme in more detail, please call me direct on +44 (0)333 987 5116, email me, or fill in the form below.
Rosemary Exton – Programme Director