Leading your people well
How emotionally intelligent leaders ensure the success of hybrid working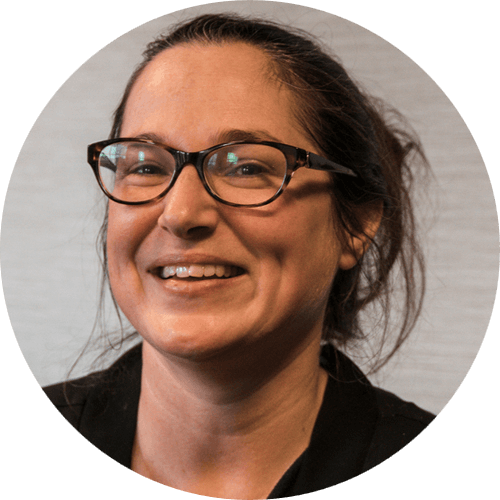 Natalie Wilkie
Workplace Innovation Europe CLG
People-centred leadership is difficult at the best of times. Remote working means that leaders have to work even harder on their own people skills to keep up relationships, boost engagement and ensure vital two-way communication.
Emotional Intelligence (EI) is a way of helping leaders build effective and cohesive teams, committed to shared goals. Developing their EI skills means that leaders are better able to inspire and engage people throughout the organisation, while being sensitive to their individual circumstances, aspirations and wellbeing. At a time when remote or hybrid working has become the norm in many organisations, this is now more important than ever.
Here are a few suggestions for creating a positive EI climate:
Make an extra effort to have more one-to-one time with everyone. Use this time to build closer relationships, really getting to know the people you lead.
When meeting people individually or in teams, don't just immediately dive into the details of the job at hand. Ask how they are and try to find out more about them. Do they have any ideas to improve what is happening in the team? What are  the challenges – and benefits – of working from home? Of course you have to strike a balance – you don't want to pry and some people will feel more open than others to sharing their own feelings and experiences. Prepare a list of possible prompts to stimulate the conversation. Tread carefully and you might be surprised where the conversation takes you.
Ask people how they feel, and be open and honest about your own feelings. They don't want to hear your life story, but a sentence or so about what you are feeling and why you are feeling it can build a real sense of connection with the other person. For example: "today I'm actually feeling quite isolated and finding things a bit difficult because we're working remotely; I just prefer being with you all in the office". Be prepared to demonstrate your humanity and that you are not afraid to be vulnerable – there is power in vulnerability.
"Check in" at the beginning of meetings with a quick run round the group, asking everyone how they are feeling and why. Creating an atmosphere where people are comfortable sharing their feelings builds a sense of mutual support. It empowers team members to help relieve the pressure on those under stress or otherwise having a hard time. But avoid pressing people for information, and always set the tone by starting with yourself.
Ask for people's feedback on you as a leader or manager. Be prepared to take it, and acknowledge and by making changes when necessary. If you find feedback hard to believe, ask yourself "what if only a bit of what they have said is true" What difference would that make to you?
Explore and examine the culture you are creating remotely. Are people empowered and able to get on with things, or do they feel the need to keep checking in with you? Why might this be? Are you finding people engaged or detached? Ask yourself a few honest questions about what is going on, and combine with point 5 to really get to the underlying causes. Use this time to develop your leadership effectiveness, and learn and make changes that improve both your own and your team's EI.
These suggestions can start you on your way to creating an Emotionally Intelligent team climate whilst challenging yourself to grow – explore, learn and be creative in generating a new culture and leadership model.
We offer specific EI Programme packages which can be mixed and matched
What is Emotional Intelligence and how does it help build effective teams, strengthen resilience and enhance leadership? Our customised programme is designed for teams and their leaders, and includes an individual EI snapshot profile that enables participants to identify their strengths as well as areas for improvement. An interactive workshop helps participants identify both personal and team goals, learning how to support each other in achieving real improvements in workplace culture.
Programmes can be tailored to address specific priorities including communication, team behaviours and working with challenging customers or suppliers. One-to-one coaching can also be included as part of the programme.
Contact us to discover how we can help make a real difference to your teams.
Enhance leadership effectiveness and employee engagement with our Emotional Intelligence for Senior Teams programme. We provide flexible, customised support to help groups of senior leaders work better together, communicate more effectively, and bring out the best in their people. Programme packages include PSI Emotional Intelligence Profiling, one-to-one coaching and bespoke workshops, all designed for busy senior teams who want to take their leadership to the next level. Additional support can include 360ᵒ Leadership Behaviour Profiling, Structured Improvement Plans enabled by further coaching, and regular progress reviews.
Talk to us about a customised Emotional Intelligence programme for your senior team.
A CPD accredited Short Course, with e-learning and one to one coaching.
The course will offer compelling evidence that effective leaders and team members demonstrate high levels of emotional intelligence, building more effective relationships with colleagues and employees, stimulating creativity and innovation, and inspiring others to reach their full potential. Crucially it is about fostering the ability to see the world from others' perspectives.
The course includes a personal EI Snapshot Profile, helping you to assess your own strengths and priorities for improvement, followed by a coaching session.
Your participation on the course will help you work more effectively with colleagues by strengthening a distinctive set of personal competencies including listening and communication skills, the ability to understand and engage with differing perspectives, and an eagerness to embrace the better argument irrespective of its source. It also builds coaching behaviours and a capacity to stimulate open, trust-based dialogue and shared understandings.
Find out more about our short courses here.