Greta – have you got a minute?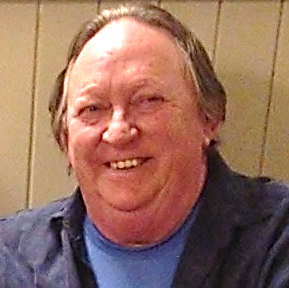 Neil Devons
Workplace Innovation Europe CLG
Job Design and Job Crafting: How to realise your workforce's full potential
Another inspiring webinar from Scottish Enterprise at the end of October gave me some real food for thought. Firstly, facilitator Peter Totterdill of Workplace Innovation Europe CLG reaffirmed the quite shocking fact that despite all the evidence clearly indicating that companies perform better, innovate more and enjoy better workforce health and well-being when they trust and empower their employees, less than 10% of UK companies are actually implementing workplace practices that generate these win-win benefits for their business and their employees.
So, because the evidence is clearly available, it suggests that many more business leaders are aware of the benefits of workplace innovation practices but, for whatever reason, don't do anything about it. Now where have I heard that before? Oh yes , the week after this edifying webinar, COP26 opened in Glasgow where a lot of time was spent on identifying what we can do to save the planet with precious little expectation that anyone will take the appropriate action.
So how do you create jobs and workplaces which enable your employees to realise their full potential – and to improve business competitiveness? We know that engaged and productive employees need jobs where they exercise high levels of autonomy and responsibility, providing them with fresh challenges and regular opportunities to learn, develop, and contribute to improvement and innovation. Going about it, though seems to be a frustratingly tall order for many businesses.
Corporate culture is at the heart of this strategy. Seemingly every employer is claiming that it is their culture that sets them apart, and then they all go on to say the same things – from ethical values, independent-decision-making, open communications and personal responsibility to curiosity, courage, passion, selflessness, inclusion, integrity and impact. 'Looking after the planet' is often mentioned for good measure. Added together, this really looks like a great place to work.
In short, there is a growing anticipation that job seekers will read company blogs and get excited by the sound of the special culture on offer, being flattered by the thought that they will be treated as special if they join.
Those that want to make the effort and embrace change for the long-term benefit of their business would do well to listen to the Job Design and Job Crafting webinar as an excellent introduction to getting started.
We heard from Stephen Bevan, Head of HR Research Development at the Institute of Employment Studies and from Jen Suttie, HR Director at Skyscanner, the innovative global travel marketplace.
Stephen explored the principles and practice behind job design and job crafting, and how they are transforming business practice and promoting the links between good work, good health and performance. The importance of the way that jobs are designed is not only the influence it has on efficiency levels and in meeting wider organisational goals, but the meaning it has for the job holder; whether it is motivating or satisfying; whether it provides positive psychosocial factors such as autonomy and decision latitude; and whether it is beneficial or harmful to employee health and well-being. Does job design get teams to work effectively? Does it distinguish between people and posts and provide focus for job holders?
Coming from a different direction but landing much in the same place, Skyscanner's Jen Suttie has helped to create a high trust environment empowering people to do their best work with the feeling that they are making a difference. The organisation's culture drives everything they do but it is important to really understand what your culture is and what you want to be known for.
Organisational culture evolves, according to Jen, and must be regularly reassessed and refreshed. At Skyscanner, the fundamentals are treating people with respect, empathy and care and not mapping them on a job assessment but on a competency framework which leads to high levels of autonomy and empowerment. They all act like owners. Jen said: "We find and solve problems, help each other and take action. We think long-term and don't take short cuts. We make mistakes but own them and learn from them. Accountable behaviours are where things happen because of you. Victim behaviours are where things happen to you. We continually learn and grow by exploring more opportunities and always sharing our knowledge with others. We collaborate to win – across company, disciplines, location and teams. We trust each other, conduct team health check including the resources they need, whether they psychologically OK, what issues and challenges they have, do they need help?"
Too many companies are locked into command and control models of management engendering low levels of engagement whereas autonomy, decision latitude, communication and trust can help to design jobs that are more meaningful and motivating, more satisfying and more effective leading to better business performance and more healthy working environments.
If only the Workplace Innovation movement could persuade Greta Thunberg to lend us a bit of her time, we might see more businesses take the evidence that results from good job design to heart and do something about it.