Flexible working – the future of work?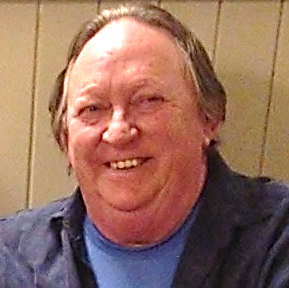 Neil Devons
Workplace Innovation Europe CLG
"Remote working offers flexibility and I appreciate the work-life balance that comes with that"

Jess Scott, Founder of JessInk, Finland
Working remotely is not new but its practicality, necessity and wide-ranging benefits have been thrown into sharp relief because of Covid-19, which forced many to earn their living from their home environment.  Some significant employers – Linklaters, PwC and Nationwide, for example – have recognised the real benefits to be gained from allowing employees to choose where they work – and to create their own work schedules.
Organisations seeking to maximise employee engagement by empowering and trusting their people could be well advised to start with flexible working practices, leading to positive outcomes for workforces and business performance alike.
The list of benefits derived from flexible working is a long one, but there are drawbacks too.  On the positive side, studies have shown that it is a major factor in attracting and retaining top talent.  It improves diversity because it doesn't limit recruitment to narrow geographic areas, and it underpins an organisation's 'green' credentials by reducing commuting.
Researchers have also shown flexible working to be more agile, helping create a results-oriented culture and increasing individual commitment and productivity.  It can minimise micromanagement and increase participative decision-making when remote workers are granted wider access to data.
Less time is wasted, all parties concerned save money, and employers can even reduce overheads by downsizing their office space requirements.  Increased responsibility improves employee skill sets and makes them more capable of adapting to future change. Significantly, flexible workers are not only thought to be more engaged but are happier, less stressed and with higher morale. You can't put a price on that!
So the question is this. If flexible working has become the default modus operandi with all the competitive advantages that it appears to create, then why has it taken a pandemic for more businesses to adopt it?
There is no straightforward answer, but a mindset mired in tradition and caution inevitably puts the brakes on innovative ways of thinking.  Some employers fret that if they can't see what their employees are doing, then they are either doing nothing, doing the wrong thing or doing it poorly.  Care is required to provide opportunities for teams to plan and coordinate their work, and network security also has to be considered.
It is true that some roles such as client/customer facing positions are unsuited to flexible working arrangements, while others need consistent hours for ease of communication and certainty of contact.  It is understandable that some employees become frustrated by poor communications, the inability to pin down a remotely located colleague, and the resultant lack of collaboration.
For all the benefits of working from home, there are some potentially long-term repercussions for workplace well-being, including depression, anxiety, loneliness and perceived lack of support. These affect different people in different ways, and can be very hard to spot.
Reliance on video conferencing can diminish and underutilise the emotional intelligence that each of us uses to engage effectively with colleagues and create positive and supportive work environments. Without the interaction and buzz of the workplace, the vital stimuli and physical 'cues' that help to maintain engagement and order the day can be lost.  With no one to 'spark off' and to generate new ideas with, a feeling of isolation can arise which leads to uncertainty and doubt about what you are supposed to be doing.  Social interaction in the workplace can and does give rise to serendipitous idea generation, while lack of it can dampen the creative edge which sets products or services apart from the competition.
Perhaps the answer lies in exploring the idea of 'hybrid working', doing your functional tasks at home or another chosen location while redesigning office times and spaces for interaction and creative thinking.
Changing the traditional model of work towards flexible or hybrid practices requires courage, curiosity and empathy from leaders. Now more than ever, such emotionally intelligent leadership is crucial in every type of workplace in order to maintain meaning, context and shared objectives across the workforce. Now, indeed, is the time to invest in real leadership development.
Workplace Innovation Europe CLG offers a range of ILM accredited courses addressing leadership and management development, people-centred change, group facilitation and coaching, internal communications and professional presentation skills, enabling highly effective jobs and teams, people-centred technologies and digitalisation, co-created leadership and action planning.
You can find out more here or if you want to have a chat you can always reach us at +44 (0)333 987 5116