Employee Forums
Avoid talk of tea and toilets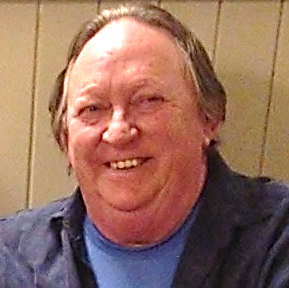 Neil Devons
Workplace Innovation Europe CLG
I can recall a somewhat cynical local government officer explaining the art of how to prioritise committee agendas.
"Put the big items first. If you want approval for a £25m leisure complex, a sum most people can't really comprehend, then all you need is some good graphics and, even better, a scale model. This will get the nod within 5 minutes. If, on the other hand, you want to put a new corrugated roof on the bike sheds or discuss the price of a coffee in the staff canteen, everyone has a grasp on these costs so get some sandwiches ordered because you're going to be in that committee room for a long, long time."
Cynical as it may be, there is a lesson here for any business that wants to improve its performance by giving its workforce a voice in employee forums – don't fall in to the trap of getting locked into endless discussions about minor issues that are better resolved elsewhere. In other words, keep 'tea and toilets' off the agenda.
Communication is essential for positive organisational change, and well organised employee forums have a major role to play in ensuring that innovative workplace practices are sustainable.  They create a system of mutually reinforcing practices leading to improved information sharing, greater levels of trust, reduced resistance to change and heightened performance.
Employee forums should always be recognised by all involved as a two-way process, with employees gaining insight to the strategic aims and objectives of the business and management able to tap into the wealth of accumulated practical knowledge the workforce has as its disposal but which it was previously unable to share.
The advantages of this type of open discussion are legion, but there are pitfalls. Businesses willing to establish forums should be aware of the damage caused as an unintended consequence of poorly managed meetings.  The main rule is that all participants should look for the best possible argument irrespective of who it is coming from. This means that participants leave their job titles and seniority outside the room, and that all voices are respected equally.
Successful meetings happen when no individual or group is allowed to dominate proceedings, when everyone attending has had the opportunity to consider in advance what is going to be discussed, when all are equally prepared, when the tone remains positive, and when decisions reached are regarded as mutually advantageous.
For managers, it can go against the grain to share too much information but that is the name of the game. They must aim to keep everyone informed about logjams and to explain failures.  They must always provide feedback on employee ideas and suggestions even when they have not been acted upon. They must be prepared to listen to criticism of themselves and to acknowledge past mistakes.
Some more 'do's and don'ts
Employee forums are intended to be positive, aiming at win/win outcomes for all involved, so don't discuss contentious or industrial relations related issues – they are more suited to another type of meeting.
Attract natural leaders who demonstrate self-motivation and support them in their role of conveying forum discussions and decisions back to their colleagues.
Support employee representatives. Make the role attractive by giving reps sufficient time and resources to do the job properly – rather than letting it become a burden that they must carry in their own time.
Train together to acquire the knowledge and skills to make the forum effective and sustainable.
Identify objectives and boundaries. Be clear about how the forum fits in with the organisation's decision- making structure and define its remit.
Find quick wins to show everyone that it's working, but show you can also tackle sticky issues together.
Anticipate setbacks. It is highly unlikely that partnership working will always run smoothly.
Continually ask 'what can we do better?'
A final thought to hold throughout your employee voice journey – no idea is a bad idea!

Workplace Innovation Europe offers practical guidance and support to help establish, run and revitalise employee forums, and our Workplace Innovation Diagnostic® provides insights into how employee voice can be enhanced throughout your organisation. Contact us to find out more.