Activating inclusive growth in railway SMEs through workplace innovation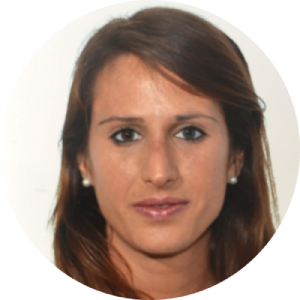 Garazi Carranza De Loizaga
Head of Competitiveness and Innovation MAFEX Spanish Railway Association
Managerial and organisational practices have considerable significance for the railway's ability to succeed in global competition. One of the challenges for railway entities is to deliver innovative products, offering speed and flexibility in responding to changing demands from their customers. To address these issues, this paper develops and tests a research model that covers individual behaviour, organisational practices, and process of innovation among employees, analysing the impact of workplace innovation on firm performance.
Railway transport plays an essential role in society and its economy. We could say that an efficient and accessible transport system is the key to our quality of life. Furthermore, railway transport is an essential contributor to the Spanish and European Economy. The sector employs about 1.6 million people of which 400,000 jobs are direct employment (UNIFE World Rail Market Study 2016, together with Roland Berger)
Research, development and innovation in the elements and materials of railway systems are considered key activities to ensure the future of the sector. We have got a highly competitive, professional and strongly integrated railway industry based on growing mobility demands from society, technological goals and implementing the newest technologies developed in other industrial sectors. This provides the opportunity to drive the sector forward, with innovation as the route to excellence.
All the factors in the macro- and micro-environments of the company are in continuous and whirling evolution, and are forcing companies to constantly reinvent themselves to stay in the same market position or, often, to grow. In recent years, companies have developed greater understanding of the value that people-centred design brings. Many managers could define multiple cases in which such design has effectively solved customer problems for example. Furthermore, people-centred design has contributed decisively to the development of competitive advantage in many organisations.
The analysis is an overview of the first results obtained by the RailActivation project, which has received funding from the European Union's Horizon 2020 research and innovation programme. The RailActivation project focuses on workplace innovation as a means of fostering innovation capacities in the railway sector, providing support to companies to remain as innovative and competitive as possible, as well as having additional tools to adapt to these challenges. The project is carried out by an international consortium formed by: MAFEX, the Spanish Railway Association, project leader, TECNALIA (Spain), DITECFER (Italy), BTS (Germany) and QUINN (Italy).
The RailActivation project aims to enhance three 'aspects' of innovation:
'innovation behaviour' at the organisational level;
'autonomy and participation' at the individual level;
'participatory implementation' at process level.
The data used was collected randomly by an online survey based on the results of benchmarking against the European Workplace Innovation concept and indicator. Data was collected over a 54-day period (between 02/12/2019 and 24/01/2020), and the final sample included 203 respondents from 16 European countries (Bosnia Herzegovina, Bulgaria, Czech Republic, Estonia, France, Germany, Italy, Latvia, Lithuania, Netherlands, Poland, Spain, Sweden, Switzerland, Turkey, UK).
The survey data shows that work teams are increasingly replacing task allocation to individual employees. The decisive issue is how work teams are put into practice in entities with hierarchical internal divisions, and how decisions are made within the teams. Organisational procedures in the railway industry should include autonomous teamwork, meaning that managers should engage, stimulate, coach and support teams rather than just issuing instructions. A tentative conclusion of the analysis is that the change in the work system must be combined with greater participation by employees. Employees can commit to an innovative culture through the development of personal competences, but above all, it is important that employees have enough information to know how the company wants to evolve. Studies of the scientific literature show that almost all the tools and techniques available for the management of business innovation have been developed with reference to large companies, and using a so-called "reverse engineering" approach. In a nutshell: the behaviours, successes and failures of large companies have been studied to extract and encode universal models and best practices. But SMEs and large companies are very different from each other, not only for organisational and business dimensions but also for management complexity, for the possibility of recovering resources, and for long-term strategic planning capacity. Consequently they cannot use the same approaches to generate innovation.
The RailActivation Scheme, its mechanism and tools will support companies to anticipate and adapt faster and better to the changing economic environment, strengthening the pillars of responsiveness to the digital age. The project offers a flexible itinerary that will enable participating companies to drive competitiveness by enhancing each of the three aspects of workplace innovation, or only that in which they are weakest. The previous work done in the project, in particular the survey results, confirm that the combination of 'innovation behaviour', 'autonomy and participation' and 'participatory implementation' can achieve 'substantial Workplace Innovation', meaning new business practices for organising work procedures and improved methods of manufacturing, logistics and maintenance.

European Workplace Innovation Network (EUWIN)

EUWIN was established by the European Commission in 2013 and is now entirely supported by contributions from an international network of partners co-ordinated by HIVA (University of Leuven). EUWIN also functions as a network partner for the H2020 Beyond4.0 project.
Contact: Workplace Innovation Europe CLG (contact@workplaceinnovation.eu).